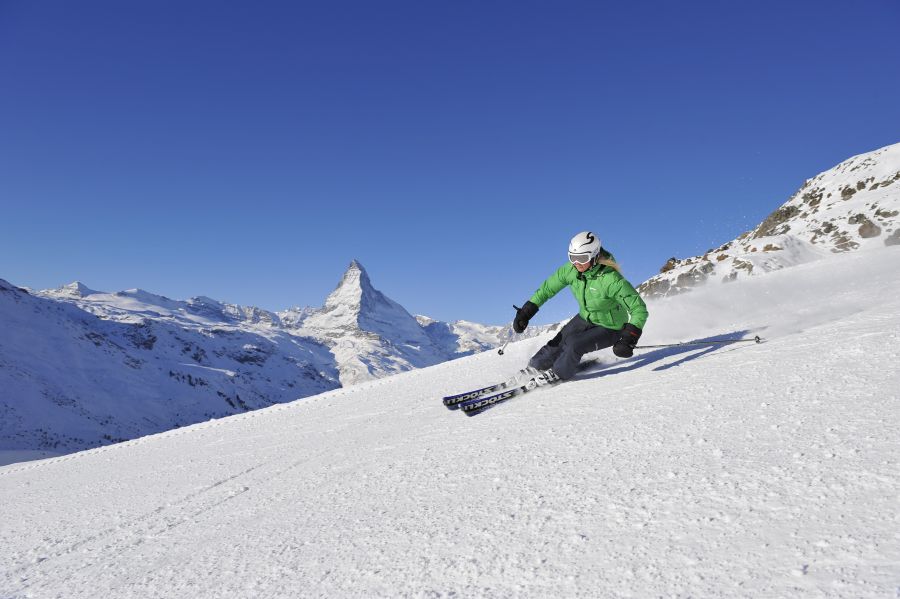 Zermatt, which is already open for the 20-21 ski season, is offering 20% off lift pass prices for those who are prepared to buy their pass before 31st October, 2020.
The early bird discount is valid on all ski passes from 6 to 21 days for the full
Zermatt
-Cervinia lift pass bought online.
This brings the price of a six-day international pass for the first six days of 2021, for example, down from 462 to 370 Swiss Francs for an adult aged over 19. That's about £313 at current exchange rates.
However there does appear to be a caveat. For tickets sold at normal prices the lift company offers the chance of a credit note, valid 3 years, if the buyer gets coronavirus before arriving, or the resort is closed by Swiss authorities or the country where the buyer is based closes or restricts travel to Switzerland when the ticket is to be used. But the company states:
"Ski passes purchased at a 20% discount as part of an early-bird offer (presale: 1-31 October 2020) … are expressly excluded from these special conditions. Tickets booked as part of the presale offer are non-refundable and cannot be converted into a credit note and/or cancelled in any circumstances."
At full price the Zermatt-Cervinia pass is famously about the most expensive in Europe although it is also one of the most generous for children. Children aged up to 9 years of age are free and children aged 9 – 15 years receive half priced tickets. Teenagers aged 16-19 still receive a 15% discount. This can make skiing in the area cheaper for families (depending on the age of the children) than in other areas where adult tickets are cheaper but families pay a lot for children aged from four or five.
The Zermatt-Cervinia pass is also unusual in that it costs significantly less to buy on the Italian side than the Swiss side to use the same lifts and runs. The current 20% discount offer only applies to passes bought on the Swiss side.