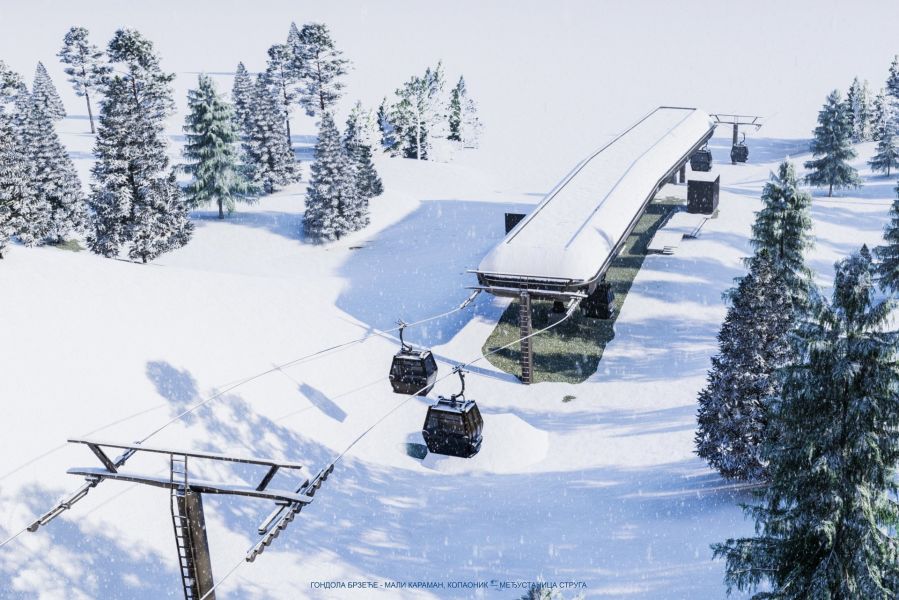 A new gondola lift with 10-passenger cabins is due to go in to service this winter, forming a direct connection between the resort development at Brzeće up to Mali Karaman in the mountains of Kopaonik ski resort.

He new lift, built by Leitner, is an upgrade on a route previously served by two successive double chairlifts. The new lift brings greater speed and capacity to the route, ascending four kilometres with a vertical rise of over 843 meters and can carry 2,400 visitors per hour in is 110 cabins. One of these will be a VIP version which offers, "additional exclusive comfort" Leitner say.
Mali Karaman will become the new mountain hub of the ski resort, which has 55 kilometres of slopes serves by 24 lifts, the highest ascending to the peak of
Kopaonik
's highest mountain, the 2,017 m high Pančićev Vrh.
Several new runs are being created thanks to the new lift and the resort is already home to Europe's longest year-round dry ski slope at more than 700 metres in length.
Kopaonik used to feature in the brochures (as they were then) of the UK's largest tour operator, Crystal as well as the former tui ski brand Thomson, and Neilson, but it was dropped by British companies some years ago after problems with local providers at the time. The resort has however been constantly upgrading its facilities over the past decade and now has one of the most impressive modern uplift facilities in Eastern Europe.