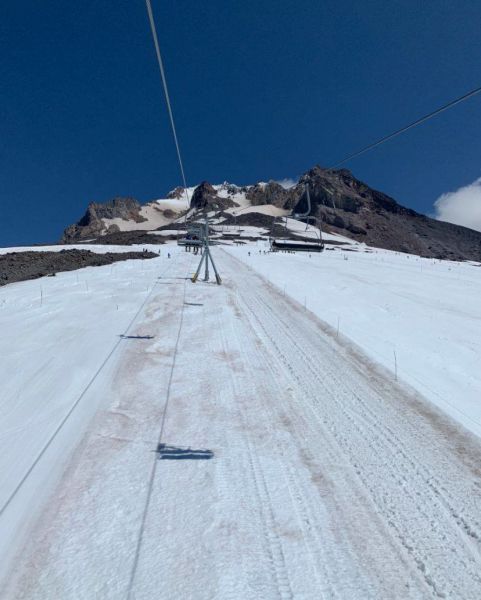 Timberline ski area on Mt Hood in Oregon has ended its 2020 season a week earlier than originally planned ending North America's stop-start 2019-20 season.
The centre had originally planned to stay open to the Labor Day holiday weekend in the country next Monday, September 7th, but changed it plans a few weeks ago. It has been exceptionally hot in Western North America with world record highs set earlier this month.
Resort management thanked staff and customers for making their re-opening through the summer a success in difficult circumstances. SA number of staff have tested positive for COVID-19 there in recent weeks, although not at the ski area.
Ski areas in North America almost operated through the pandemic in the sense that the last area closed for lockdown in a remote corner of British Columbia, Canada, in early April, but after several weeks of no areas being open anywhere on the continent, the first of a dozen or so centres to re-open across the USA for various periods in the late spring and summer, did so later that month in California.
The North American 2020-21 season is less than two months away. The continent's season usually begins in late October with high altitude areas in Colorado and sometimes others in New England that are expert snowmakers, do battle to be first in North America to open. Loveland ski area in Colorado has a countdown clock to the 'start of snowmaking' set for the end of September.
Ski areas around
Banff
and
Jasper
as well as
Nakiska
are usually the first to open in Canada at the very end of October or in the first week of November.