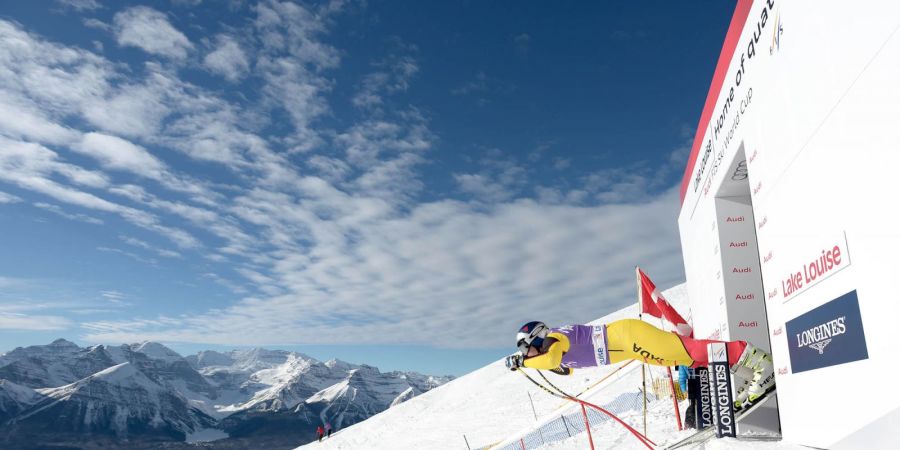 The International Ski Federation (FIS) has announced that the planned opening of the World Cup racing season for speed events which traditionally takes place in Lake Louise, Canada and Beaver Creek, USA during a fortnight in late November and early-December won't happen this autumn due to the ongoing Covid-19 pandemic.
For the women, this schedule shift impacts the
Killington
(USA) giant slalom and slalom events on 28th-29th November, and the speed week in
Lake Louise
(CAN) on 1st-6th December.
For the men, this impacts the speed weekend in Lake Louise, 25th-29th November and both speed and tech events at Vail/
Beaver Creek
(USA), 1st-6th December. The World Cup will return to these sites for the 2021-22 season.
"The objective of FIS is to carry out a full World Cup competition programme, protecting the health and welfare of all participants to the best extent possible. The temporary re-alignment of the FIS Alpine World Cup Calendar caters to this goal by focusing on athlete safety, reducing travel, and providing competitors with a detailed competition calendar. All parties jointly agreed to make this decision early to aid in developing the adjusted calendars during the next month before the FIS Technical Committee Meetings in late September," an FIS statement reads.
There had been rumours earlier in the pandemic that North American legs might be skipped so that racers could minimise travel but when the 20-21 schedule was published earlier this month the usual Canadian and US competitions were there.
"The desire and motivation to hold these races as scheduled for all parties was strong," said Markus Waldner, FIS men's Chief Race Director. "The training set-up and races in USA and Canada are very much appreciated by the teams. But ultimately, the unique logistics and situation for the early season alpine races has current travel restrictions and corresponding quarantine regulations in both directions, which led to this joint decision."
"The Organisers and National Ski Associations provided us with excellent health and safety plans to stage the events and were fully prepared to host the races," echoed Peter Gerdol, FIS women's Chief Race Director. "But ultimately, the logistics involved with the travel from Europe and between the two countries, and the quarantines involved, made it too unpredictable to ensure that athletes could participate in the competitions."
The current plan is for the missed races to take place as additional races at already scheduled meetings through the season at Val d'Isere,
St. Moritz
and
Courchevel
(FRA) will host a two-race technical weekend in December.
The FIS stressed that planned North American Freestyle, Freeski and Snowboard events due to take place later in the season are still on, and that the hope is for the regular calendar to resume with the North American fortnight in 2021-22.