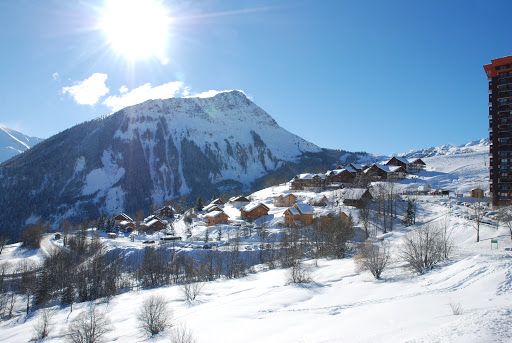 Les Sybelles, one of the largest ski regions in France, has announced that it will be unveiling two new runs this coming winter, as well as a new chairlift.
He region will open up a new freeride area in
Le Corbier
where the black slope will be left in its natural state (marked, secured but left ungroomed).
The 695 metre long "Jonquilles" ski run is located under the Mont-Corbier chairlift and descends 282 vertical metres. It joins three other freeride trails the region created last winter above Saint-Sorlin-d´Arves (Bartavelle, Perdrix and Perrons Bas) designed for skiing in a natural setting but safer environment than fully off piste.
The other new run is a red trail created through the wild landscapes of Saint-Colomban-des-Villards. The new Culaz piste heads towards the Villards Valley from the top of Mont Cuinat at 2078m following the Bellard ridge.
"Located between Belledonne and Maurienne it will offer a splendid panorama with Mont Blanc as the backdrop," a resort spokesperson said.
In terms of uplift a the new Gaston Express chairlift will provide better skier flow and better iner-resort links on the Ouillon plateau
The new € 4.6m six-seater detachable chairlift replaces the old "Torret" double chairlift, cutting the ascent time to less than five minutes.
This chairlift was named in memory of Gaston Maulin who founded the Sybelles ski area in 2002 after years of working to create it. He died in February this year.