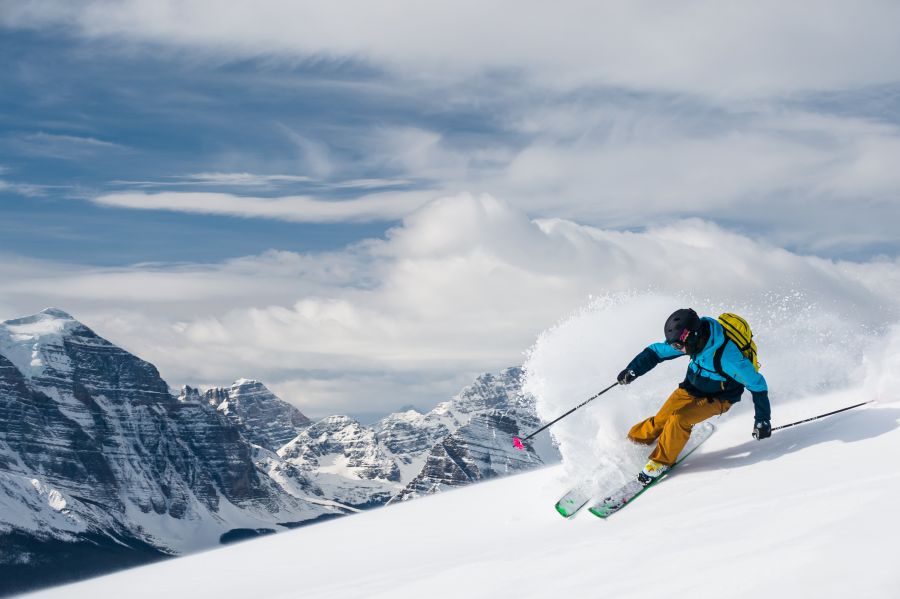 Although a lot of planned terrain expansions and lift upgrades were put on hold this summer in North America due to financial uncertainties following the pandemic lockdown, Lake Louise in Alberta, Canada, is moving ahead with a big terrain expansion.
The resort, famous for its stunning scenery and for staging the first speed races on the World Cup calendar each November will add 480 acres of new advanced terrain in the West Bowl.
Accessed by a new Doppelmayr fixed grip quad replacing the Summit platter, the terrain will be left ungroomed other than a ski-out trail at the base.
The new lift and terrain appears to be the first stage of improvements agreed by the resort in a new long-range plan with Parks Canada a year ago.
Global News reported at the time that these included two new lodges, up to six new lifts and access to the newly acquired West Bowl.
In exchange for these development rights the resort would move summer hiking to a higher elevation to protect prime grizzly bear habitat and give back 1,000 hectares of undeveloped land.
The resort described the move as "not an expansion of any sorts," but said it should mean they could expand capacity by 50% from 6,000 to 9,000 on a busy day once all the changes had been implemented.