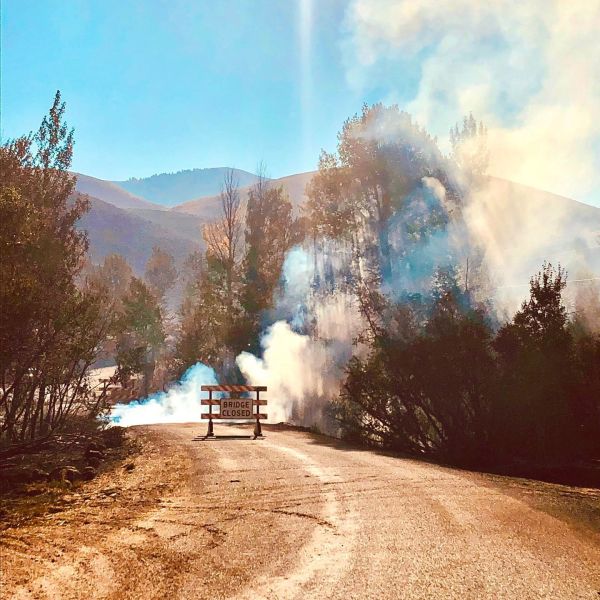 A huge fire in the US state of Idaho came close to destroying buildings and lifts at Soldier Mountain Ski Area, but "heroic" fire fighters managed to save most of them.
The resort, once owned by actor Bruce Willis, had been sold only last week by its former owners to Utah based Ascent Ventures.
The huge Phillips Creek fire started back on August 5th with a lightning strike and grew to cover more than 2,000 acres but is now described as "91% contained" by the forest service.
However at its height the fire destroyed the aspen groves that covered the ski area, the resort's main access bridge and even came right up to the porch of the base lodge.
"We are heartbroken to inform you that the Phillips Fire passed directly through the heart of our beautiful mountain. The lodge and lifts are still intact, but the bridge that gives access to the resort was destroyed," a resort spokesperson said.
The conveyor lift on the nursery slopes was also destroyed and the resort is now bringing in safety inspectors to see if bigger lifts have been too badly damaged by the fire or not.
At the start of this year
Selwyn
Snowfields ski area in Australia was completely destroyed by bush fires. Its owners say it will be rebuilt and re-open.