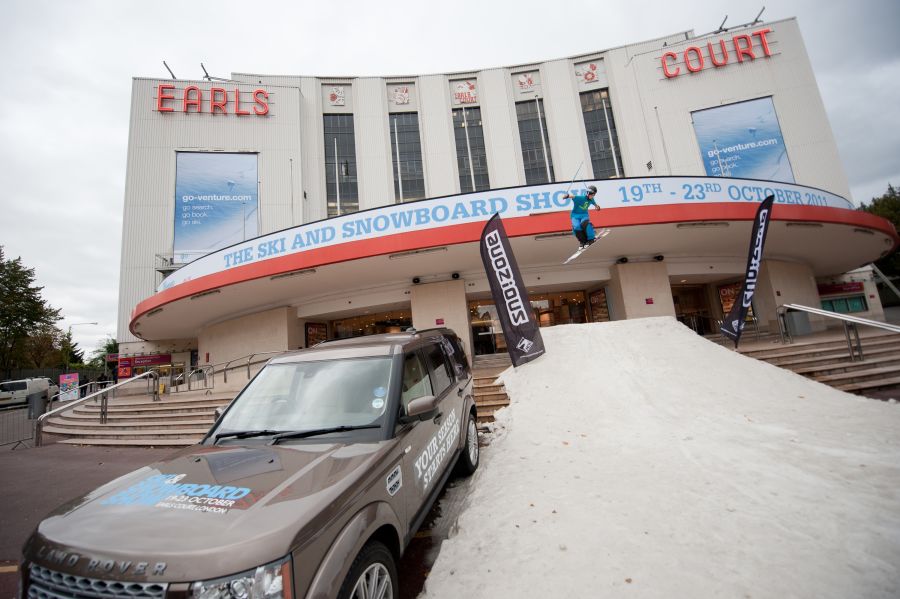 The announcement by the Telegraph Group shortly before the pandemic that they were scrapping the London Ski Show (above, before the move to Battersea) which had run for nearly 50 years and which they'd bought from the Daily Mail Group left the UK without a major ski show on the calendar for the first time in the history of mass-market skiing.
As the pandemic has continued around the world most of this year's ski shows have been cancelled in other countries worldwide too, although in most cases they hope not permanently in the way that the Telegraph one was.
Some organisations in the UK have announced plans for replacement shows and it remains to be seen which eventually happen and whether any can out down strong enough roots to continue after their first editions.
First to be announced, very early in the pandemic and not long after the Telegraph announcement, was the London Ski Show which hoped to be staged this autumn, based around The Snow Centre in Hemel Hempstead.
As the extend of restrictions from the pandemic lockdown became clearer however the organisers have switched to a digital online show The World's Biggest Ski Show due to take place in the first few days of October. With the hope that a physical show can still happen in 2021.
Other players have also now begun to emerge. Racoon Events has announced they're planning to stage the 'The National Snow Show' at
Birmingham
's NEC in October next year - 2021.
In their press release announcing the event they promise, "…the event will be a mecca for winter sports enthusiasts providing a comprehensive retail experience, a first-class speaker line-up and a plethora of impressive interactive features under one roof."
The two-day event will be set across 8,000 sqm and Raccoon Events expect 10,000 winter sport enthusiasts with attend and that over 140 exhibitors will be present.
The show would mark a return to Birmingham for a ski show after almost a decade. There was a ski show here for several decades up to the early 'noughties. An attempt to create a new show there in 20-13 was thwarted when the Telegraph Group sought to monopolise British ski shows by organising another show in
Manchester
with as direct dates clash with the new Birmingham show. The Telegraph Group later dropped the Manchester show.
There is talk of still more shows from other parties, online and (in 2021) physical, but those plans don't appear to be fully finalised yet.
The UK did support at least half-a-dozen major ski shows and many smaller regional shows in the pre-internet era from the 1970s to 1990s with shows in
Glasgow
, other major UK cities and several London events all in the autumn calendar.
Links:
World's Largest Ski Show:
https://worldslargestskishow.com/
The National Snow Show visit
http://www.nationalsnowshow.com