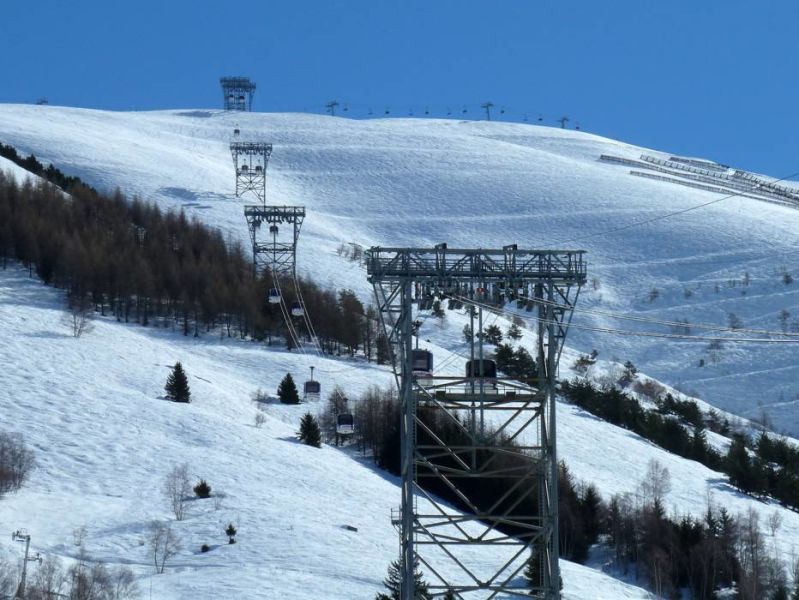 An interesting development at Les 2 Alpes, where summer skiing is currently underway and the resort reports business is brisk and glacier conditions good – in fact in both cases better than 2019.
The resort reports that is key Jandri Express lift up to the summer slopes, which has cabins that can each hold up to 20 people each, is no longer operating with any social-distancing required in cabins.
In other words, it appears, these can operate full as usual, the only requirement is that skiers, boarders and sightseers using the lift all wear face masks.
The development is interesting as it appears this could be the answer next winter, at peaks times at least, as to how ski areas will operate with social-distancing in place when some key lifts up to the ski areas develop queues when operating at capacity at normal times.
At Les 2 Alpes this can be an issue in summer too as so many people want to get up to the glacier, Europe's laregest summer ski area.
Most ski areas that have opened in countries other than New Zealand have social distancing in pace which usually means, unless skiers are already in a group, only two people at each end of a 4 or 6 seater chair and perhaps only 20 people, spaced out, standing in a cable car cabin designed to hold 80 or 100.
So far Les 2 Alpes seems to be the only ski are outside of New Zealand to have allowed a lift to run at its 'old-normal' capacity.
One industry commentator has speculated this may be allowed in France but perhaps not in other ski nations, as ski lifts in the country are officially treated as public transportation like a train or a bus.
However other French areas, mostly in summer operations mode with lower visitor numbers than Les 2 Alpes at present, say they are limiting the number of people in gondola and cable car cabins along 'new-normal' social distancing lines.