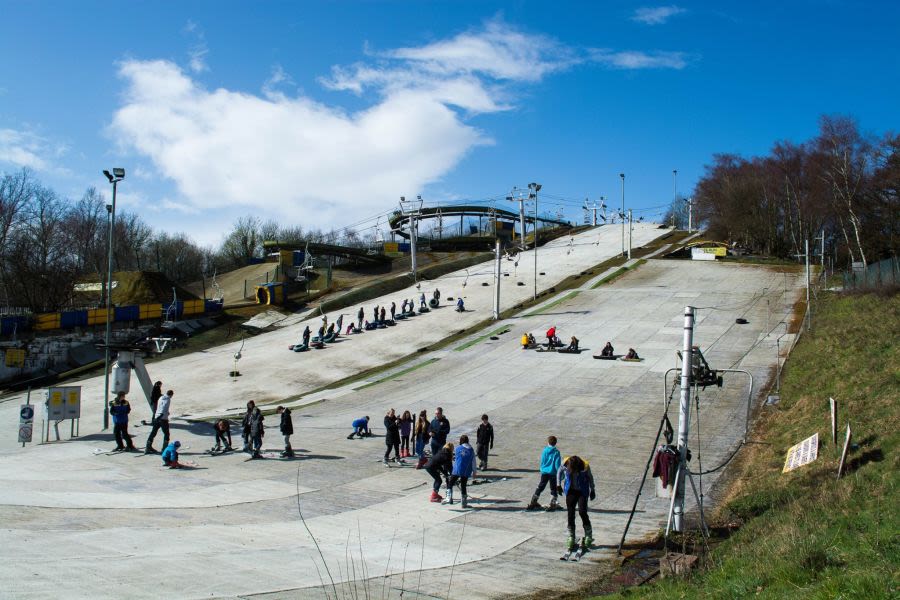 Another of the UK's diminishing number of dry ski slopes has announced it is closing for good.
The Bracknell Centre, one of five run by John Nike Leisuresport Limited, closed in March due to the coronavirus lockdown, and it was announced in May that it was under threat of closure due to costs identified as needed for required upgrades, along with ongoing operating costs, being unlikely to be justified by future income.
Bracknell was one of the UK's leading dry ski centres and the first John Nike opened on land the late John Nike had originally acquired in 1969. The main slope was 170 metres long with a 35 metre vertical and there were several smaller slopes too. It was one of very few dry slopes worldwide to have its own double chairlift.
John Nike Leisuresport Bracknell (home of the Bracknell Bees ice hockey team) opened in 1985 for dry slope skiing and in 1987 for ice skating. The adjacent four star, 205-bedroom Coppid Beech Hotel, which has an alpine ski lodge design, opened in 1993.
All 67 staff at the site on John Nike Way have been made redundant and 12,000 people have signed a petition calling for the centre to remain open.
John Nike Leisuresport's four other dry slopes appear to be all re-opening as the pandemic restrictions are eased. Its centre in Chatham has fully reopened, the centre at Swadlincote has re-opened at weekends and its centre at Llandudno which had an all new slope installed at the end of last year to reopen fully this weekend. A reopening date for its centre in Plymouth has not yet been decided.