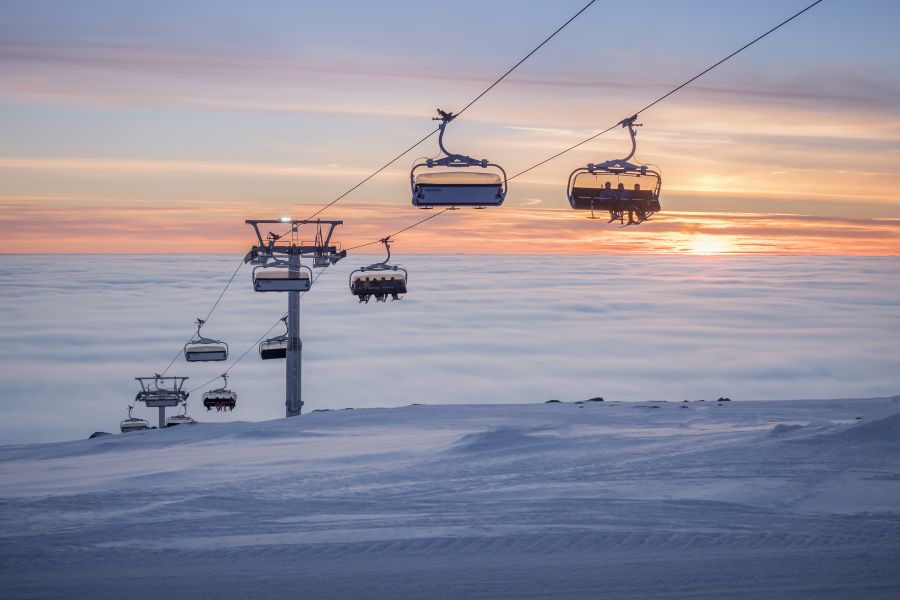 SkiStar, the company which runs most of Scandinavia's leading ski areas, taking 41% of the total market there, as well as running St Johann in Tirol in Austria, say that advanced bookings for next winter are actually up – if only by 1% - on the same time last year.
The company is taking that as a sign of optimism after it, like most ski operators, suffered a major financial hit when the coronavirus pandemic lockdown arrived from early March.
The company reported losses of SEK 413 million (€39m) in the last quarter which it said were entirely due to the early closure of their ski resorts.
In fact ski areas in Sweden were among the last in the world to close, on April 6, three weeks after ski areas in Norway and Austria.
"As always, health and safety is a priority for us, so the focus has been on our employees and guests, and we would like to emphasise just how much we value the excellent cooperation we have had with healthcare services and the authorities in the current situation," said CEO Stefan Sjöstrand, adding, "Ending the season earlier, combined with the travel bans in place in the countries where we operate, has meant that we have had to put considerable effort into reviewing our costs and planned investments."
Along with healthy booking numbers for next winter, Mr Sjöstrand noted that whilst its physical retail stores are closed, online sales have grown by 43 percent.