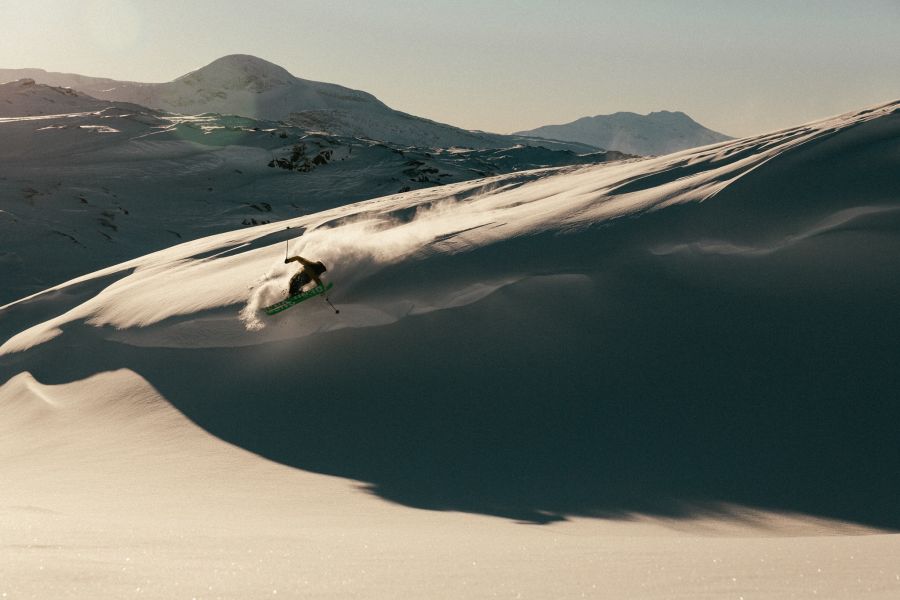 The famous resort of Riksgransen has re-opened for four days around Midsummer for its special annual celebration.
The resort, located 250km inside the Arctic Circle, has a ski season that begins in early March and stays open to late May. It than closes for 3-4 weeks before it's special annual re-opening, the highlight of which is skiing under the midnight sun into the summer solstice.
This year the resort has decided that in partnership with VisitSweden and Swedish Lapland they will be broadcasting their midnight skiing live on Midsummer Eve.
"If you want to join us for a ski trip during the midnight sun go to Visit Sweden's Facebook page www.facebook.com/VisitSweden at 24.00pm Sweden time on Midsummer Eve, June 19th," a resort spokesperson said.
Riksgransen is so far north that it has 24-hour daylight from early-May to August, but this year there were not any of its usual skiing sessions under the midnight sun in Maytime as doing so was not considered viable at the height of the pandemic.
Although the resort was one of just a handful to operate through the world's main pandemic lockdown, deciding it would do so due to a limited number of guests and having in-house medical facilities, it decided 'extras' like skiing under the midnight sun should be cancelled. Therefore the midsummer celebrations over the next few days are the one time this year they'll be possible.