Following the re-opening of Italian borders with most European countries earlier this week, visitors from the UK and elsewhere can now travel to Italy's mountains. We've been getting news from the Italian Alps and Dolomites; the latest PR from Cortina d'Ampezzo follows.
The precise regulations on travel to Italy can be found at Italian nationals returning to Italy and foreigners in Italy.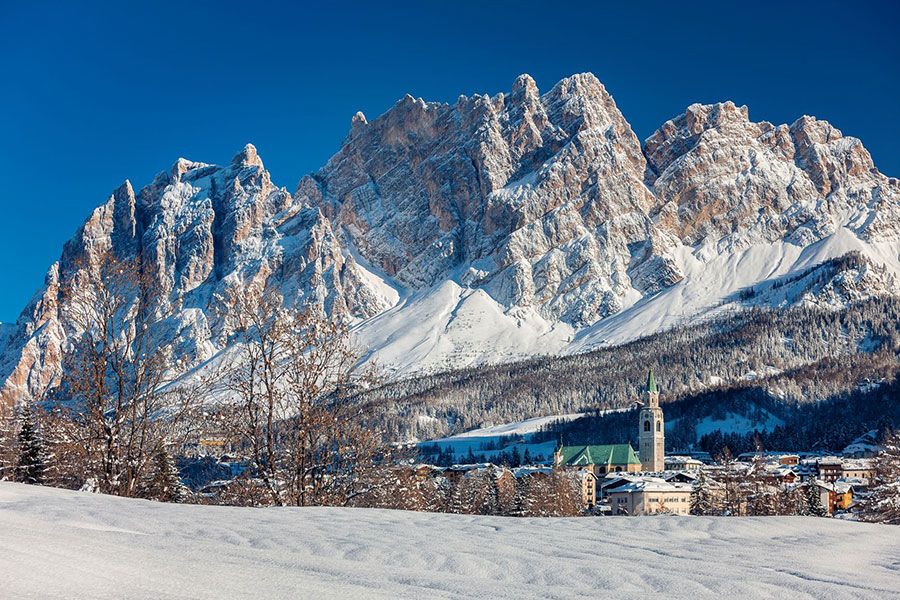 Cortina d'Ampezzo - picture courtesy of www.bandion.it
Cortina d'Ampezzo wrote:

Cortina d'Ampezzo is ready for a new summer season

Local stakeholders have been coordinating and sharing best practices to guarantee a safe and relaxing vacation, and the resort is ready to welcome its guests in the spectacular Dolomites for a holiday in an unspoilt natural setting.

With Italian borders now open to citizens of several European countries since 3rd June and

the summer season fast approaching, Cortina is leading the way in the national process of

re-opening.

On 30th May, the Lagazuoi cable car (pictured below) was the first in Italian mountain destinations to

restart operations, giving hikers and sightseers access to the top of Mount Lagazuoi and to the

mesmerising view it offers. Other areas will follow: lifts of the 5 Torri, Tofane and Cristallo areas in

June, Faloria in July (

see all dates here

).

A few mountain lodges, hotels, restaurants and shops have already started the season, and many others will open in June. Guidelines and regulations have been laid out for each type of activity to guarantee safety in all different situations.

Cortina has all the ingredients for the perfect holiday in summer 2020: UNESCO World Heritage peaks, 11,200 hectares of well-preserved Natural Park, over 400 km of hiking trails, 1000 km of road-bike and MTB itineraries, a scenic 9 hole golf course, cosy mountain lodges, restaurants offering gourmet and natural food.

On top of its traditional offer, Cortina is preparing new services for a safe holiday. Some restaurants and lodges will expand their outdoor seating areas, others will provide picnic baskets for an al fresco meal with a breath-taking view, combining in a new way the great cuisine and relaxing nature Cortina has to offer.

Mountain professionals will have guests discover new itineraries, with initiatives aimed at exploring lesser known spots and hiking trails.

Outdoor sports, pristine nature and the relaxing panoramas make Cortina the perfect wellness destination.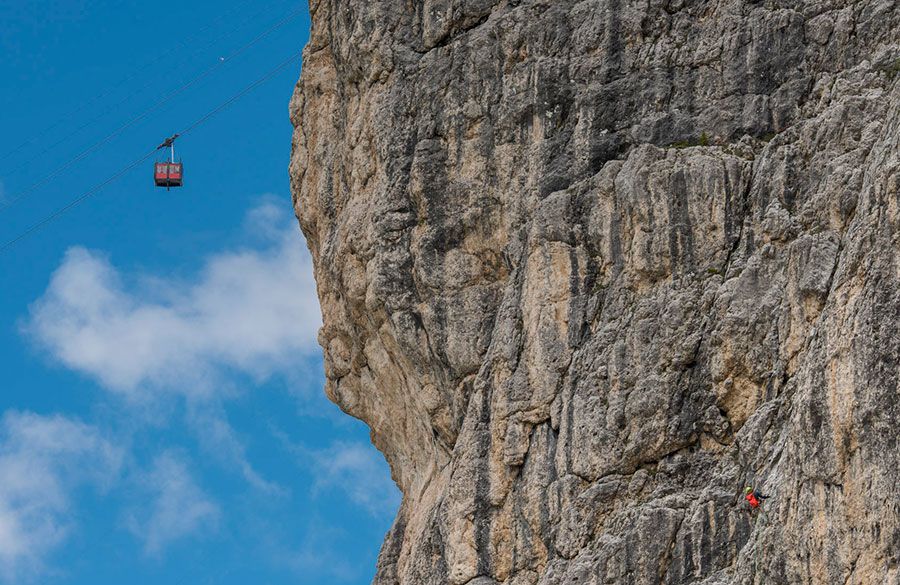 Lagazuoi cable car - photo courtesy of Giacomo-Pompanin