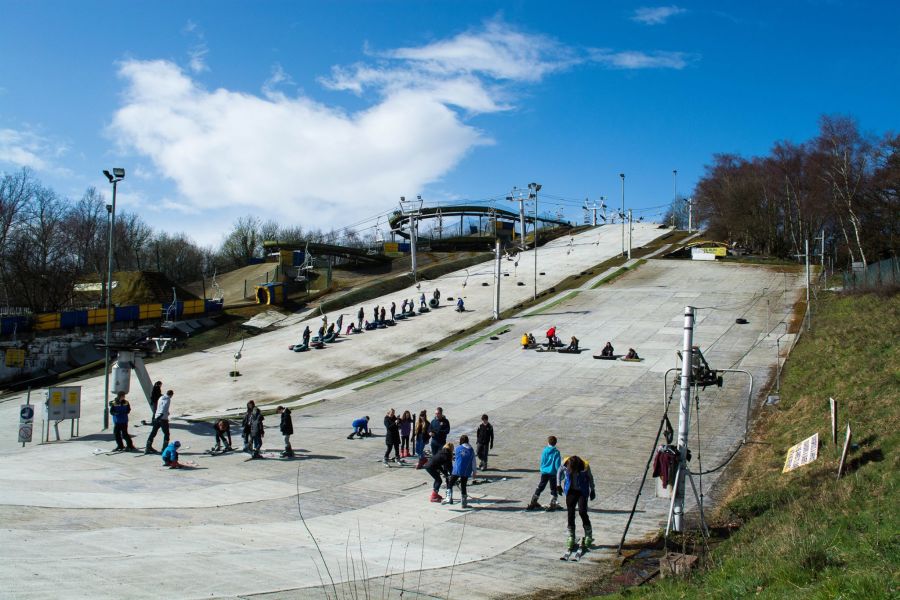 The ski slope at Bracknell in Berkshire is the latest to be threatened with closure in the UK.
Employees at the slope, part of the wider John Nike Leisuresport facility which also includes an ice rink, are reported by local media to have been sent a statement saying that the centre's management are consulting of possible redundancies.
The statement says the complex requires a half-million-pound investment by 2021 on new infrastructure including a replacement of the dry slope surface, and the company fear that cost may not be sustainable.
The statement also says the facility has lost more than £1 million over the past four years despite investing more than £350,000 in an attempt to turn the business round. The coronavirus closure that began on March 20oh I the latest issue the facility faces.
"The increased uncertainly in these unprecedented times, together with an already strained financial situation prior to COVID 19 these risks are compounded by the future capital requirements of replacing the Chiller plant and the Permasnow surface on the main slope in the next 18 months, requiring half a million of capital investment above the normal capital required to keep the site moving forward, has forced us to consider closing the complex permanently," the statement says.
The Bracknell dry slope first opened in 1985. It's one of a number currently under threat of closure, although most of the rest are due to decisions by local councils who want to sell off the land where they're located for housing to raise revenue for other public services.
John Nike Leisuresport Limited run five dry ski slope centres, the others located at Chatham, Plymouth, Swadlincote and Llandudno. The Llandudno slope unveiled an all-new surface at the start of this year.