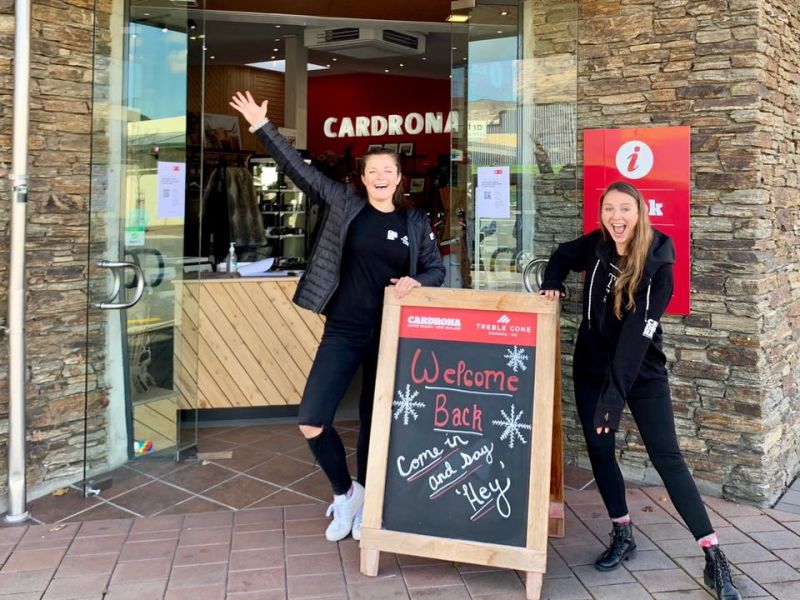 New Zealand will be an interesting case study for northern hemisphere ski areas when is 2020 season starts next month.
The country, one of the most successful in limiting the impact of the virus, eased to a 'level 2' lockdown earlier this week which meant many businesses could re-open and some normality resume.
However there remains a maximum limit of 100 people at any one place under Level 2. The country's prime minister had said however, that this should not be the case for ski areas. It was announced in the past few hours that there'll be no limit on the number of people allowed on New Zealand's ski slopes – only within buildings like restaurants at the ski areas.
This is different to most ski areas that have re-opened in countries like Norway and the USA, which have set strict limits on the numbers of people allowed on the ski hill, often selling out of tickets, which must be purchased online in advance, for days in ahead.
New Zealand ski areas have stressed that it will definitely not be business as usual though. For one thing a number have announced delayed season starts from earl-mid June to later in the month, and in one case a full month back to July. Several have also said they will only be open at weekends this season outside peak periods, or that they'll review their opening days after the New Zealand school holiday period in mid-July.
New Zealand's borders remain closed so ski area operations will only be accessible to people living in the country.