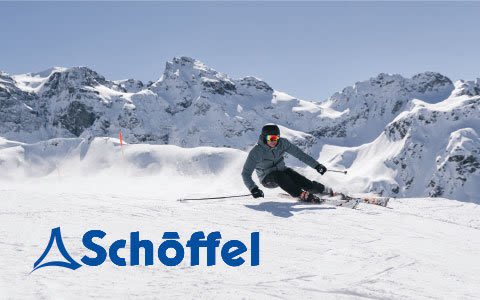 The German-based family-run ski clothing company Schöffel have announced a range of skiwear which incorporates heating to ski trousers and ski jackets will be on sale this autumn.
Heating in ski clothing is not entirely new but Schöffel say that their breakthrough is in far thinner heating elements than were previously possible, with the warmth delivered via one millimetre thin carbon nanotubes.
Available in premium products the heating membrane will be located in the thigh area of ski trousers and incorporated in the shoulder area of ski jackets.
The system delivers a constant temperature, the company says, and switches to stand-by automatically when the jacket isn't being worn.
Schöffel say that the new tech is not just designed to keep people warm but is targeted to deliver warmth to key muscle groups which they believe will help improve skier performance and keep people skiing better for longer during their day on the slopes. The theory is that warm muscles are more powerful and ensure stability at higher travel speeds, and are less injury-prone. The system also protects against cooling during lower body temperatures with periods of less intense activity.
"Intelligent clothing is an essential long-term trend in the outdoor and ski market. The garment has to support wearers in their activities and prevent injuries as far as possible. With Intellitex Heat, we have now developed an innovation that not only takes up this trend but also provides important impulses for further development in the market," said Dr. Henrik Vogel, head of innovation management at Schöffel Sportswear GmbH.