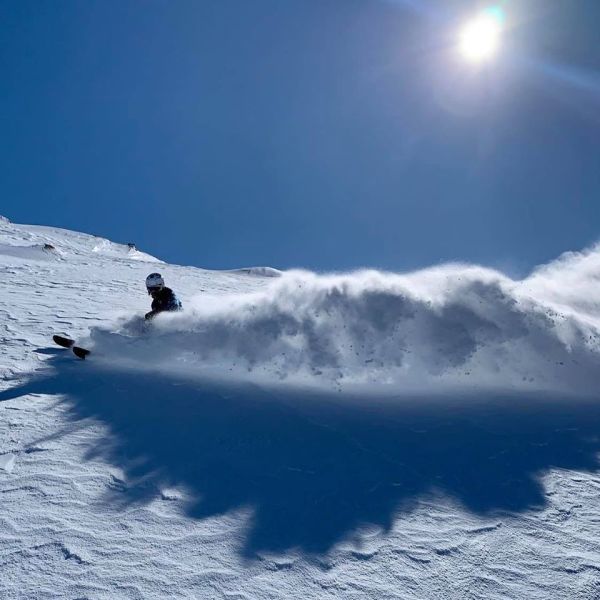 Riksgränsen ski area in northern Sweden, which is so far still open, has reached a 5.8 metre (over 19 feet) base depth after more heavy snowfall over the past few weeks.
Most years somewhere in the world reaches at least a six-metre (20 foot) snow depth by the end of winter but this year nowhere had posted more than a 5.5 metre base before resorts were forced to close due to the coronavirus pandemic from mid-March.
The deepest bases were reported by several resorts in Washington State in the Pacific Northwest region of the USA and several ski areas in Western Norway. One of these, Roldal, is hoping to re-open next week, if given permission to by local health authorities, following a slight loosening of the Norwegian lockdown.
Riksgränsen opened for the season at the end of February and was already reporting its deepest start-of-season base depth for more than 20 years at around 4 metres at that point.
The resort famously offers skiing under the midnight sun from mid-May and re-opens for skiing in late June for midsummer skiing. In recent year the midsummer skiing has had to be cancelled sometimes due to a lack of snow, but that doesn't look like it will be an issue this year.
Riksgränsen does not have the deepest reported base however. The Fonna Glacier in Norway reports the snow there is lying about 12 metres deep and teams have been digging out the road to the summer ski centre for the past month. The centre is not open yet but may now be able to open this year following a relaxation in Norwegian pandemic lockdown rules last week. This has allowed some Norwegian ski areas to reopen when approved to do so by the local healthcare providers.
The small Gassan summer ski area which has recently opened in Japan for its 2020 season is also reporting a nine-metre (30 feet) base.