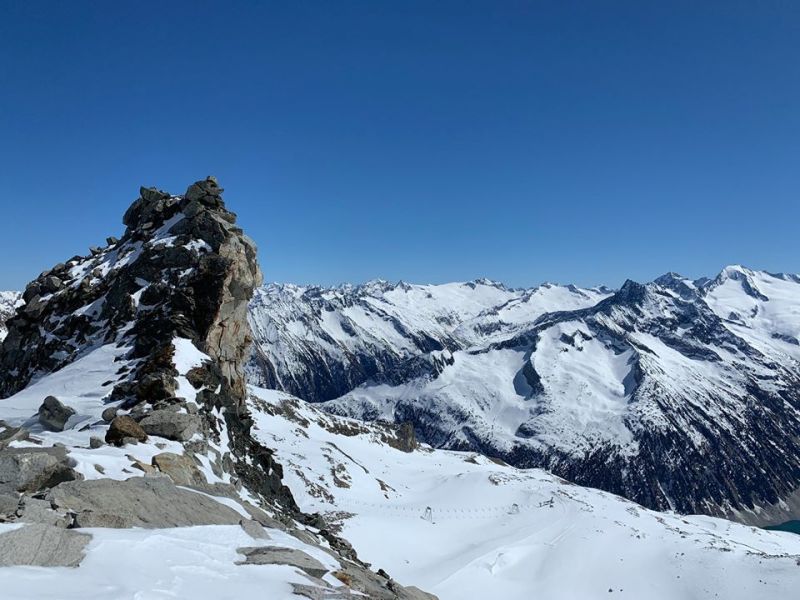 Austria has announced that a number of sporting activities will be permitted to resume from 1st May as it continues to announce relaxations in its lockdown.
Although a number of the country's best known ski resorts are currently still in strict quarantine having been identified as ';hotspots' for the spread of the virus around Europe and even further afield in March, the country itself has reported fewer cases and far fewer deaths, than many of Europe's other leading ski nations.
Today the country's Vice Chancellor, who is also the Sports Minister, Werner Kogler, announced a wide number of non-team sports will be able to resume in Austria from 1st May, so long as they can be practiced with social distancing. Tennis, golf, horse riding and athletics will be able to resume operations.
Asked at a press conference whether ski touring would also be allowed, Vice Chancellor Kogler said "yes", but urged anyone doing so to stick to "something easy" to avoid accidents.
Ski touring or back country skiing has become more popular than usual during the lockdown but is also frowned upon in most countries due to the risks of injury and likely requirement of rescue and medical resources that should be concentrated on the fight against the virus. The practice is effectively currently illegal in France and Italy and illegal or regarded as very irresponsible in most other ski nations.
It is unclear as yet whether the country's glacier ski areas may be able to reopen soon. Around four ski areas are normally open in May, June and later in the summer in Austria and several say they'll re-open when permitted and its considered safe to do so.
There is no suggestion that skiers outside Austria should attempt to travel there at the present time, the easing of restrictions is for Austrian citizens only.