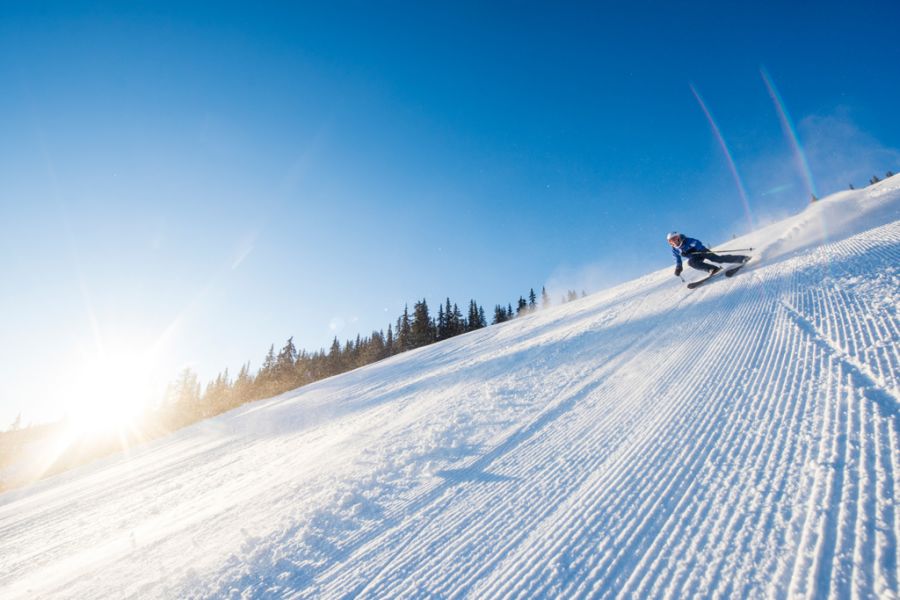 Norway is to become the third country to re-open ski lifts, under tight restrictions, following an easing of the lockdown there tomorrow, Tuesday 14th April.
It is unclear how many ski centres will choose to re-open for the last few weeks of the season, but this does appear to mean that the country's three glacier ski areas an open for spring/summer snow sports if they wish. They are reporting snow lying up to 12 metres (40 feet) deep to start their season.
Ål Ski Center says it will have a very limited re-opening from Tuesday whilst adhering to guidelines from the Norwegian Institute of Public Health.
Among initiatives in place are that ski gear used must be owned, not rented; drag lifts (single use) only are being used; no indoor dining and outdoor dining has a maximum of four people who travelled together on tables at least four metres (13 feet) apart; gloves must be warn; toilets are available but no queuing outside.
The centre is open for locally-based skiers.
Current conditions are -2C with 50cm of snow lying. It is now light until late in the evening in Scandinavia and Ål will offer evening skiing on Tuesday April 14 and Thursday April 16 from 5.30pm to 8pm in addition to daytime skiing.
Norway follows the Czech Republic where ski areas were allowed top re-open last week under strict limitations and China where ski centres re-opened last month after their pandemic lockdowns were eased.
Some ski areas in Japan and Sweden have not closed at all as pandemic lockdown requirements have not required them to.