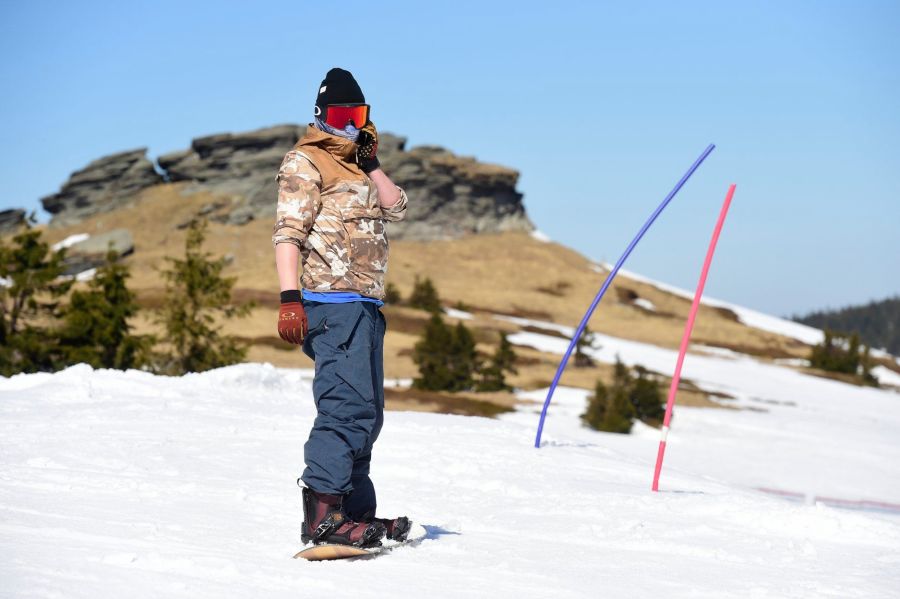 A Czech Republic ski area has re-opened for Easter after the country's government eased lockdown restrictions in the country earlier this week and instead encouraged more physical activity.
The country's CT24 TV news has reported that the Praděd ski resort at Ovčárna in Jeseniky is so far the only one in the country that has re-opened its lifts.
In order to be allowed on the slopes, skiers must have their nose and mouth covered, wear gloves and keep at least two metres apart. The centre is also severely limiting the number of people allowed on the slopes in total.
Although some ski centres remain open in Iceland and Sweden, and some have re-opened after the lockdown there in China, this is believed to be the first ski area in Europe to re-open.
The Czech republic has tested over 100,000 people for the virus, with over 5,000 people testing positive and 104 people have died there. The country's borders are closed for all but specified essential travel.
J2Ski weather reports sunny, warm weather on Czech slopes at present, with the season likely to have already ended at many due to the normal end-of-season conditions, even without the lockdown. Some more snowfall is possible on Easter-Monday however.
(Picture credit CT24 news)