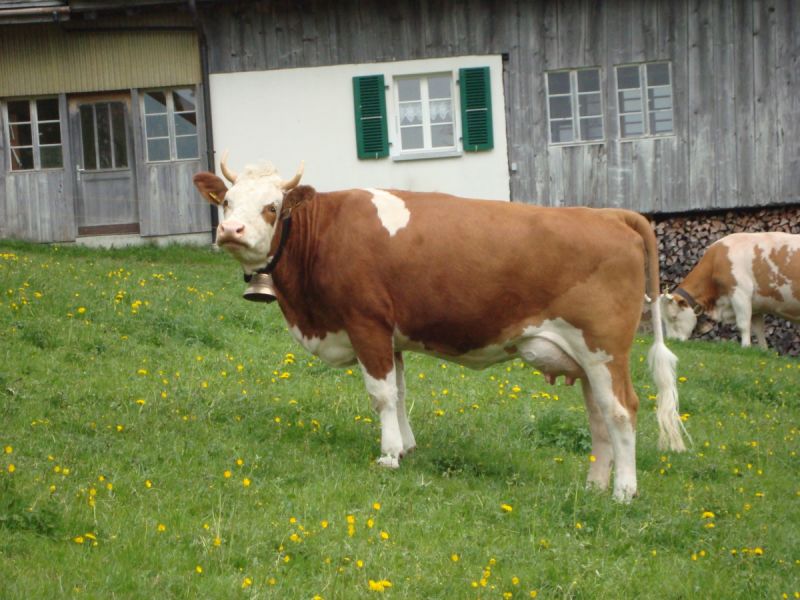 Swiss ski resort Lenk are offering anyone the chance to rent one of their local cows.
The resort says that hundreds of cows move to higher ground in Simmental during the Spring to graze the rich pastures.
Describing the rental offer as an "extraordinary opportunity" anyone can choose a cow from an online picture gallery, meet them when next permitted to travel to the Alps and then enjoy their share of the cheese produced from the cow's milk after the summer.
"The beginning of a really special friendship," the resort enthuses.
The details of the rental agreement are discussed on an individual cow by cow basis, but visits cost CHF 400 for a full day and overnight stay, or CHF 300 for a half-day visit with breakfast, lunch and dinner and the opportunity to help out with the regular duties on the Alps (voluntary). This includes a certificate with photo of the cow that has been rented, a morning visit to see the cow in the meadow or stall, a snack of alpine products and fresh milk and 5kg of best alpine cheese in the autumn (collection on site).
http://www.lenk-simmental.ch/en/experiences-tours/cow-rental-gallery/