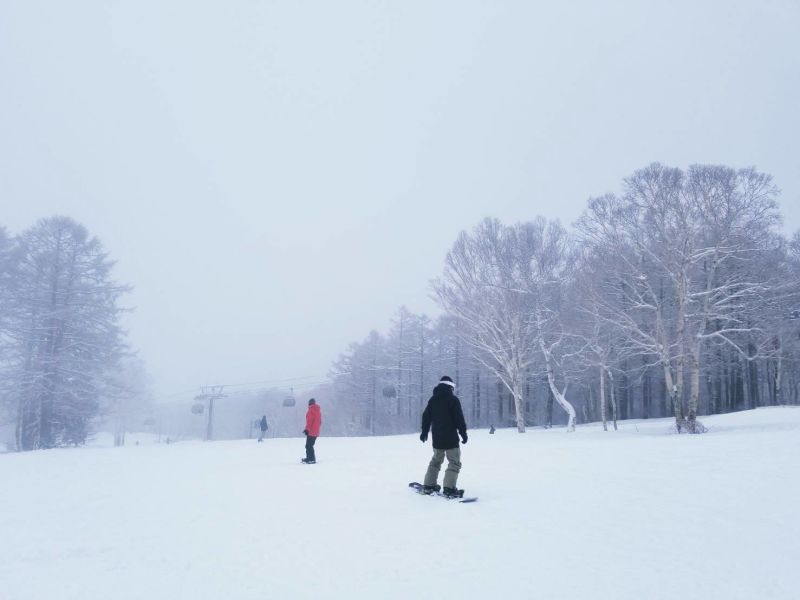 Japan and Sweden are the world's two largest ski nations to carry on skiing through the coronavirus pandemic.
The governments of both countries haven't seen a need to shut down ski centres, or most other public places including most schools, shops or restaurants.
The policy has had a mixed reaction from Swedish citizens, with some preferring that their nations were in lockdown like much of the rest of the world, others happy to carry on as normal. However surveys indicate Swedes generally trust their government more than the populations of most nations do.
In Sweden the government policy is the same as the one initially adopted by the British Government, before it's swift U turn earlier this month, with the objective of allowing infection to reach the younger and healthier parts of the population to develop so called 'herd immunity'. Older Swedes and those with underlying health issues are advised to self-isolate and many individuals and company staff are reported to be doing so anyway.
But Sweden and indeed Scandinavia's largest ski resort, Are, is reported to be fully booked with 30,000 guests in resort at weekends.
However the numbers that can gather in one place is being decimated from 500 down to 50 from this weekend and some Swedes think ultimately the country will follow the rest of Europe in to lockdown.
Norway, where ski areas closed a fortnight ago, has closed its border with Sweden and required anyone entering the country to go into quarantine. On the other side Finland initially followed the Swedish approach but ski resorts started to close there last week when a number of virus cases were found in their resorts.
In Japan a state of emergency in the northern area of Hokkaido, home to several of the country's most famous resorts,
Niseko
, was declared in late February but this was lifted 10 days ago when the number of cases there started to decline, having never really got that high. Foreigners arriving in the country are quarantined and the Japanese authorities have keep a close eye on those confirmed to have the virus, rigorously testing everyone they have come in to contact with, and appear to have the spread under control.
A majority of Japanese ski areas close for the season this weekend anyway, as they normally do at the end of March, however several dozen aim to stay open to early May, as they normally do too. Snowfalls of 20-30cm across the country's ski slopes this weekend (as pictured above at
Nozawa Onsen
today) should help with that.