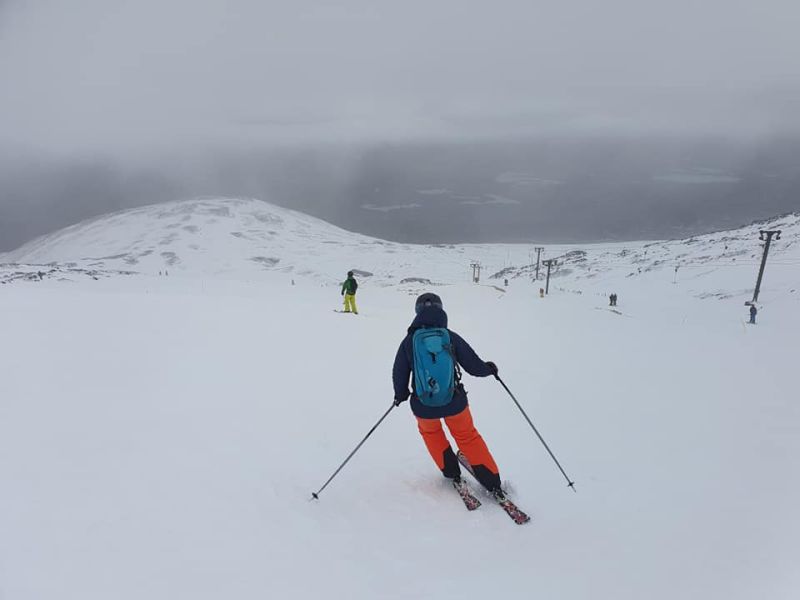 ***Since this story was written all five centres announced on Saturday 1st March that their seasons are over and that they will not re-open on the 22nd March ***
The coronavirus pandemic has had a devastating impact on the operation of the world's ski resorts. Most have now closed as the governments of ski nations try to slow the spread of the virus. However in generally more northerly locations – Finland, Japan, Sweden, a few remaining spots in Canada and the Northern US ...and Scotland, the lifts are still turning.
It's quite a turn-around for Scottish centres which have, at times, in recent years struggled to open due to warm weather. Now they are having a decent run of weather and have most slopes open, but their operation is threatened by the virus.
All five Highland centres say they are keeping up with Scottish and British government advice and could close at any time as this advice is updated.
They are all taking measures to increase cleanliness in common areas and advising social distancing.
The weather can always be a factor in the operation of the slopes too, with strong winds closing lifts a perennial problem, but recent days have seen calmer conditions, sunshine and sometimes perfect conditions.
Glenshee has even opened one lift for the first time this season.
There's been fresh snow too with
Glencoe
reporting up to nine inches (23cm) of snowfall overnight.
How long can they keep operating? Well the short answer is no one knows. Glencoe have said they might make I through to the planned end of the season in early May if not sopped from operating, which seems more likely.
Glenshee say in the short term they hope to stay open this weekend and review whether to continue to operate from Monday.