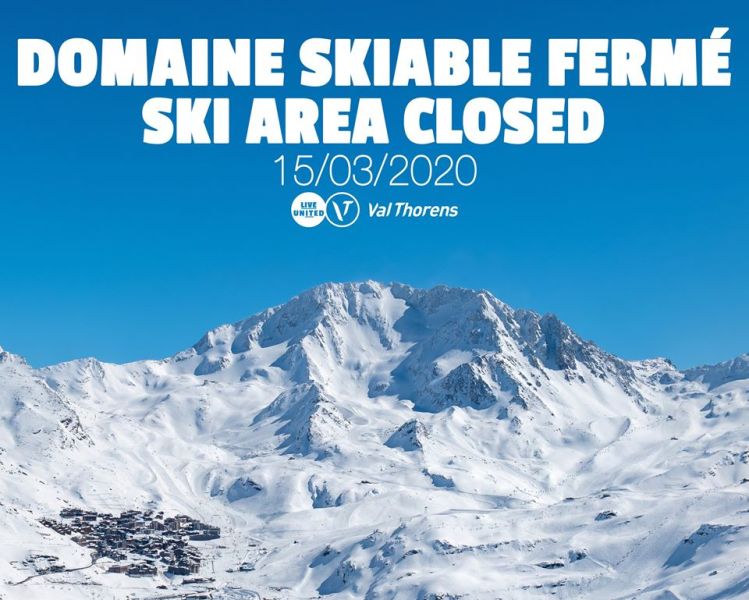 A new French government order this evening seems to make it inevitable that all of the country's ski areas must close due to the coronavirus outbreak.
The new directive orders most businesses in France to close including all "non-essential services."
Only a few hours ago leading French resorts were reassuring skiers that they had no plans to close and with this being 'changeover day' new arrivals in French resorts were getting ready to ski tomorrow. However the ban begins at midnight tonight.
The move is very similar to that seen in Austria and Switzerland in the past 48 hours, where changes in government legislation led to mass resort closures.
With ski areas also closed in Andorra, Italy, Norway and Spain as well as the Czech Republic, Poland and the Slovak Republic the countries where ski areas are still open is rapidly diminishing.
However ski areas are currently expected to open next week in Bulgaria, Canada, Finland, Japan, Scotland and Sweden.
Most resorts are also open in the US, although some have closed, but the US has closed its borders to European skiers and boarders.