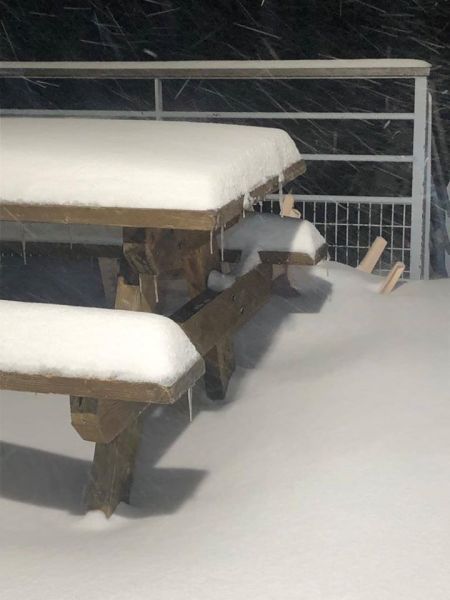 There's been heavy snowfall in the Pyrenees mountains of south west Europe – and the snow is still falling.
Up to 70cm (over two feet ) of snow has been reported on the French side of the mountain range, which is the location of more than 60 Andorran, French and Spanish ski resorts.
The area has seen little fresh snowfall since late January, although most of the bigger resorts have been fully open anyway, thanks to heavy snowfall in December and January helping to give a good snow depth that has withstood warm periods since.
Smaller, lower areas have suffered though with a number currently closed due to inadequate snow cover.
For the destination resorts that are fully open though, the snowfall is very welcome in any case to refresh cover, particularly on lower slopes, and build bases for the final month of the season.
Formiguères in the French Pyrenees has reported the most snow so far with 70cm (2.3 feet) since Sunday.
Les Angles
reports 60cm(two feet),
Piau Engaly
45cm (18 inches) and
Cauterets
43cm (17 inches).
Ski areas in Andorra have reported up to 25cm (10 inches) of snowfall in the past 72 hours, with similar amounts forecast for the coming 72 hours too.
The fresh snowfall has also enabled fresh powder skiing, although it has inevitably increased the avalanche danger warning with most areas currently at level 3 of 5 on the danger scale which is variously described as "considerable" or "vigilance". Two people were taken to hospital after being rescued following an avalanche in Baqueira Beret, Spain, yesterday, but there's no report on their condition as yet.