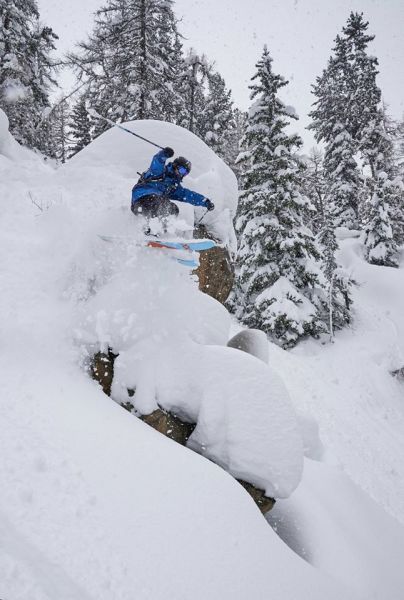 Snowfall currently forecast for the Alps looks like it could be the heaviest of the winter so far, if it arrives as forecasting models are predicting.
After temperatures got uncomfortably warm again in places at the weekend, temperatures are falling and snowfall should begin to arrive in the next 24 hours, bringing 30-60cm of snowfall to mot areas in the Alps over a 72-hour period to the end of Thursday.
However it currently looks like the snowfall won't end then but could continue in to the weekend and even the start of March/meteorological Spring on Sunday – with some areas potentially getting more than a metre of snowfall by then. It is however notoriously difficult to predict mountain weather more than a few days in advance.
Although the snowfall will be widespread, the heaviest and most prolonged is forecast for the north-Western Alps with the
Chamonix
Valley, 3 Valleys,
Grand Massif
,
Portes du Soleil
and other major French regions looking like they could get the metre-plus accumulations by the end of the weekend. Resorts in Western and Central Switzerland should get similar accumulations.
The Pyrenees and the southern side of Europe however looks like it will again miss out.
The deepest snowbase in Europe is currently just over 4 metres with the fastest base growth in February reported in Western Norway which has seen regular snowfall throughout most of the past two months.
Andermatt
, which currently has the deepest base in the alps at just over 4 metres, is one of those forecast to get more than a metre of snowfall.