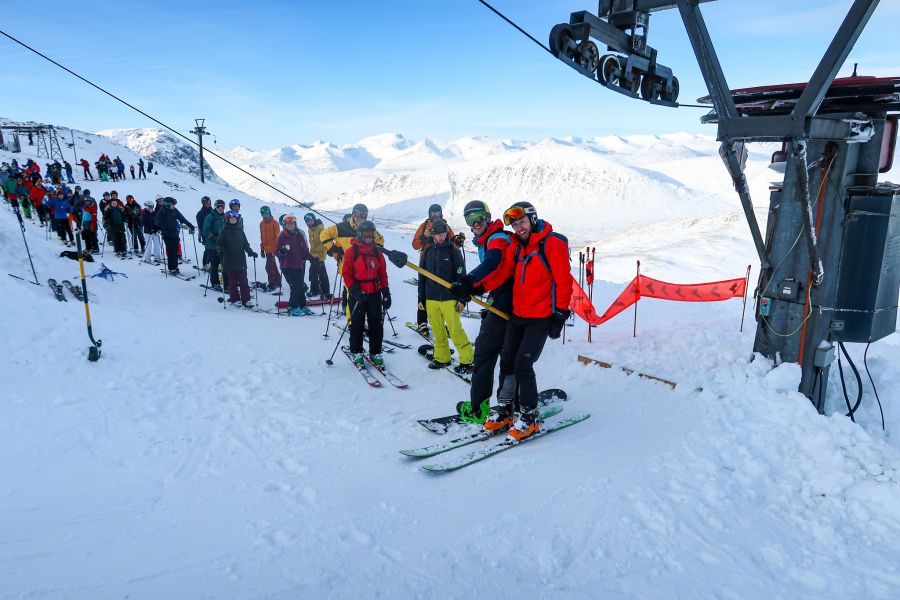 Scotland's ski centres may have had some of the heaviest snowfall in Europe over the past week, and the forecast snow at the five centres for the wee ahead is also amongst the most for anywhere in Europe.
The problem skiers are having is getting on to it top ski or snowboard it, and for the five highland centres the battles include keeping the snow on the slopes and opening the lifts to access the slopes.
It's a familiar issue for Scottish centres, but the recent storms Ciara and Dennis have taken things to extremes.
The two West coast ski areas of
Glencoe
and
Nevis Range
appear to have had the most snow, but they've also been mostly closed for most of the time, over the past five days, as gales have stopped lifts running to access it all. The week ahead isn't looking too promising either. There are signs of a bit of a lull over the next 48-72 hours before more gales arrive for the weekend, along with more heavy snowfall.
It was a similar scenario last week. During the brief lull between Ciara moving on and Dennis arriving, last Thursday was reported to be one of the best ski days in recent memory at Glencoe (pictured above on that day).
The irony of not being able to access the slopes when the snow is looking good is particularly cruel as Scottish centres have struggled for decent cover for the past two winters and have only been able to open lifts and runs for a few weeks last season and this. It has been too warm for snow cover to build up most weeks.
Things have been less problematic further east at Cairngorm,
Glenshee
and
The Lecht
, although there's been less snowfall here too. But there have been some good snowfalls and all have more terrain open than they have had all season to date in the past week, even if they remain only part open at present.