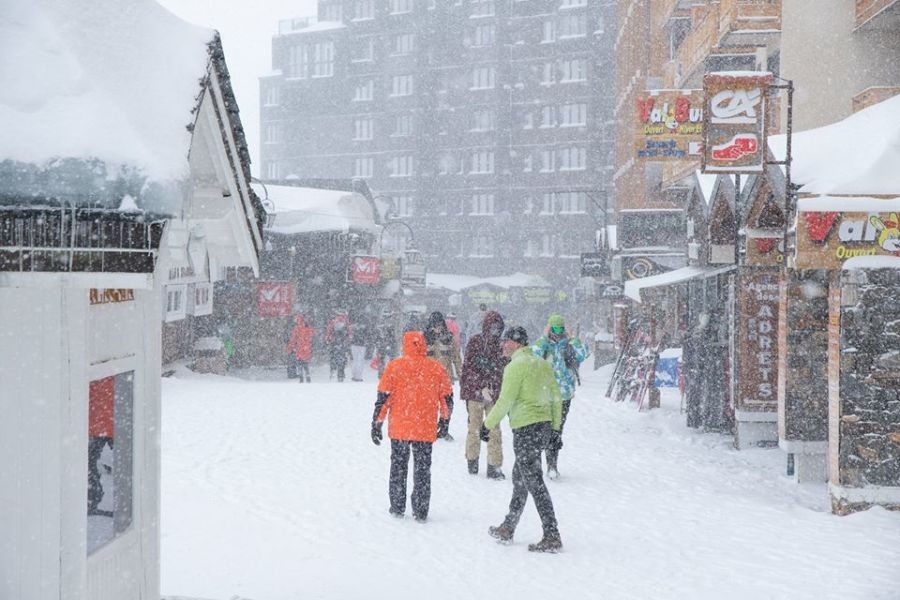 February is continuing to be a much more changeable, and much snowier month than January was in the Alps.
Snowfall is due to start arriving across the region from Monday and currently it looks like rather than the 48-72 hour periods of snowfall in the middle of the past two weeks, this coming week should see snowfall on and off through to next weekend.
Some resorts may see as much as 90cm ( three feet) of snowfall by the weekend and temperatures should stay between around freezing and -10C in most areas right down to the valley through the week.
For most areas accumulations are more likely to be in the 30-60cm (1-2 feet) bracket with the snow falling mostly on the northern side of the Alps again, with little or nothing further south.
Heavy snowfall days are likely to be Monday/Tuesday and Friday with lighter snowfall on other days and some sunny periods.
The snowfall will brings to an end a three-five day period of sunshine for many resorts, although this time temperatures have stayed fairly low for most areas and not risen well above freezing, with rain falling, as happened a week ago.
(Val Thorens pictured above in the last snowstorm last Tuesday)