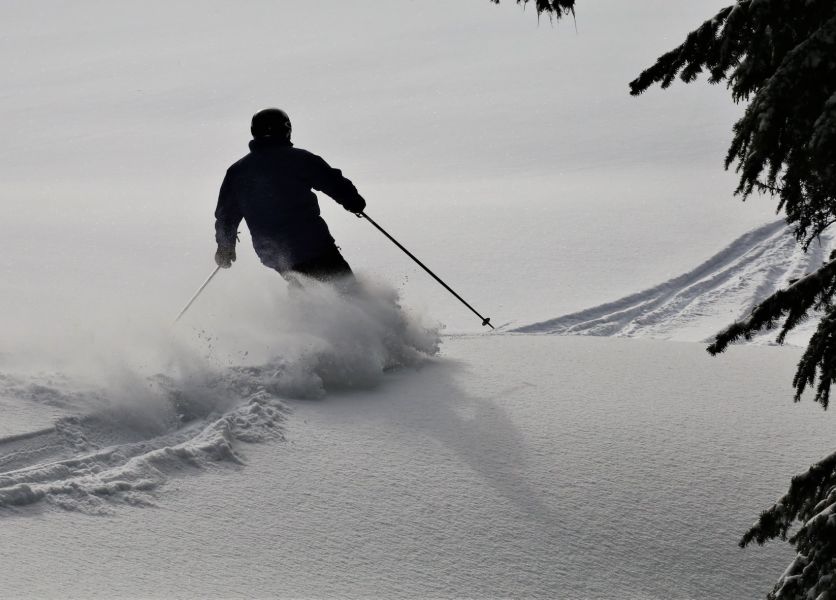 The deepest snow lying in Europe has finally started to climb above the deepest level reported in December after two successive snow storms over the last 10 days deposited up to 2 metres of snow in the Alps.
At the same time the deepest snow in North America (and the world) has gone past the 5 metre mark for the first time.
In the Alps bases reached the 4 metre mark by mid-December at ski areas in Italy and Switzerland after some good pre-season snowfalls in November and early December.
However then snowfall stalled and the sun shone for most of January seeing levels gradually drop by up to 60cm (two feet) through the month, although for most destination areas there has still be plenty of snow lying for them to stay fully open.
The recent snow storms have finally hanged things however and
Andermatt
in Switzerland is reporting a 4.3 metre base, the deepest in Europe so far this season, after an 80cm accumulation over the past 48 hours there.
It has been a similar trend in North America with ski areas in the Pacific Northwest region repeatedly climbing up above 4 metre base depths with heavy snow there over the past five weeks, but then dropping back below 400cm time after time as warm fronts bringing rain and thawing temperatures pass through.
However Mt. Hood Meadows in Oregon (pictured top yesterday) increased its claimed snow depth to 231cm - 516cm in the past few days, the first in the world to go past the 5m base depth mark this season.