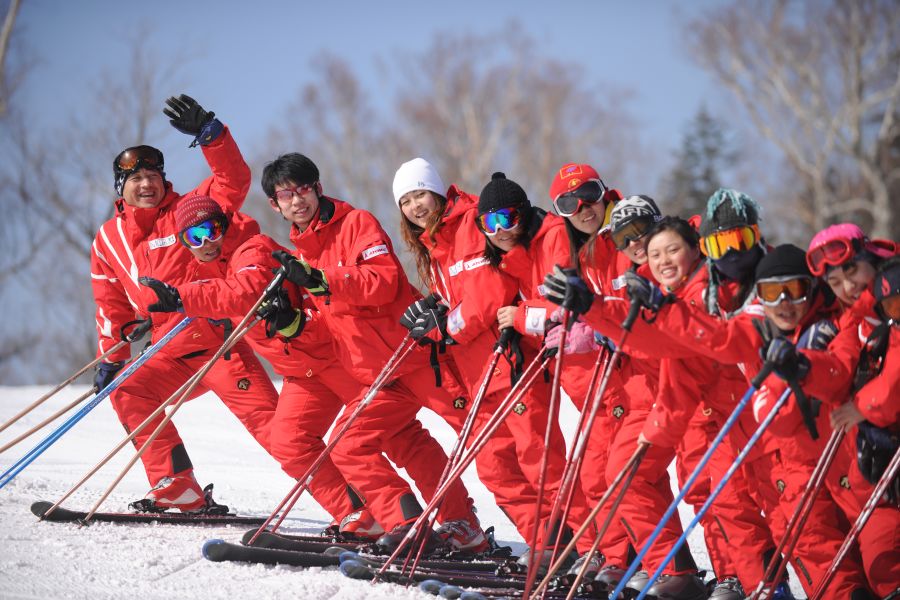 China is reported to have closed down all of its 700+ ski areas in response to the Novel Coronavirus outbreak.
The country is in the process of becoming the world's largest ski nation with the country's president wanting at least 300 million Chinese to try wintersports by the time of the Beijing Winter Olympics in two years' time. If successful and if skiing that's more than twice the estimated number of skiers and boarders in the rest of the world combined.
Last year a report stated that there were now more than 700 ski areas in China, more than any other country, although most are as yet small, rudimentary affairs.
China's ski development plans suffered another blow this week due to the outbreak and continuing spread of the Novel Coronavirus as what were to have been the first test events for the 2022 Winter Olympics, as well as the first ever World Cup ski races in China, have been cancelled.
The International Ski Federation (FIS), the Chinese Ski Association and its Yanqing Local Organising Committee, jointly decided to cancel the upcoming men's Audi FIS World Cup races, a downhill and a super-G, scheduled for 15th-16th February 2020. They'll now be staged in Saalbach, Austria instead.
"It is with great regret that all of the stakeholders are obliged to take the difficult decision to cancel the World Cup races in Yanqing this season, as the historic first FIS Alpine Ski World Cup in China and the first official Beijing 2022 Test Event," said FIS President Gian Franco Kasper. "Although the risk level in Yanqing is low, the health and welfare of the athletes and all participants must take priority. It is also imperative that athletes can focus on their performance and particularly on the completely new and very challenging course."
The women's Audi FIS World Cup downhill and super-G, which will now serve as the Beijing 2022 Test Event will take place next season in March 2021 and efforts will be undertaken to schedule a test event for the men as well, the FIS say.