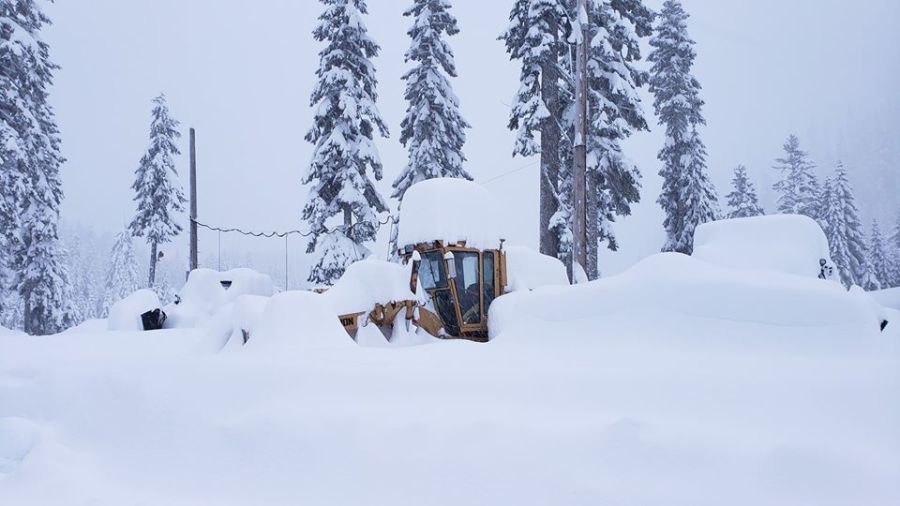 A US ski resort in Washington state in the Northwest of the country has posted a deeper snowbase than any ski area in Europe for the first time this season - although its published stat has since dropped back slightly.
Ski resorts in the Alps got off to a snowy start to winter 2019-20 in the Autumn with base depths reaching 4 metres on the
Presena
Glacier in Italy in early December and then
Andermatt
in Switzerland posted a 4.2 metre base just before Christmas following ongoing snowfall in the Alps.
However since Christmas Eve there has been very little snowfall in Western Europe and the base depth growth has stalled and in some areas dropped back. Andermatt now reports its uppers lope base depth down to 3.9 metres although Presena is sticking to the 4 metre figure it has posted for the past 7 weeks.
By contrast western North America had modest snowfall I the Autumn (after early heavy falls in Colorado in October) and the pacific Northwest of the continent, including the region where
Whistler Blackcomb
and Mt Baker, the resort that on average posts the greatest snowfall in the world each winter, had very little autumn snowfall, instead it was warm and wet.
That has all changed since Christmas and particularly since New year without 3 metres (10 feet) of snow reported over the past fortnight by some ski areas in the region.
This resulted in Alpental in Washington State (pictured above yesterday) posting a 412cm base yesterday (Sunday 12th January), overtaking the deepest bases in the Alps, although it has since reduced its total claimed to 389cm, back below Presena and Andermatt. However Mt Baker is now on 399cm after 61cm in the past 24 hours.
More snowfall, if not so heavy, is currently forecast over the next few days in the Pacific Northwest. There's still not much forecast in the Alps for a fourth week …although there are early signs of a potential significant snowfall in Switzerland next weekend.