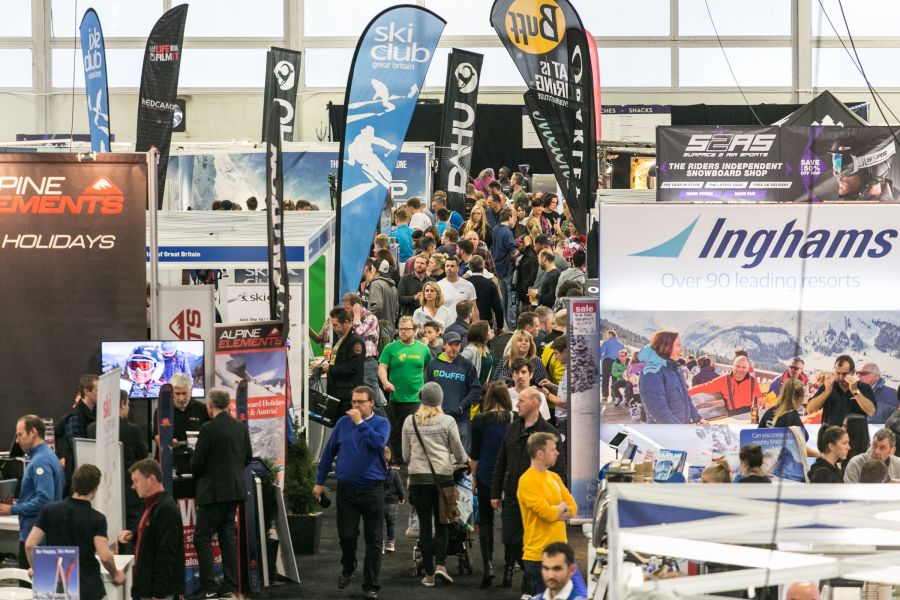 The Telegraph group may currently be up for sale but the UK's only remaining show for the general public, the long running London ski show which is currently staged at the Battersea Evolution centre and known as 'The Telegraph Ski & Snowboard Festival' will be back for its 47th year next year, October 29- November 1, 2020, the organisers say, and tickets are already on sale!
The 2019 show, the 46th, saw visitor numbers hold firm despite terrible weather including torrential rain at the start of the four day event – which is partially staged outdoors. More than 16,000 people attended the four day event, a similar number to 2018.
"Since the doors closed on the 2019 Festival, 47 exhibitors have already booked for the 2020 Festival. It is expected that around 50% of exhibitors will confirm their participation before the end of November , due to the success and enjoyment taken from the Festival," a statement from the organisers claims, continuing,
"With further investment planned for 2020 , The Festival team will be introducing even more exciting, experiential features. There will be more opportunities than ever before for potential sponsors to associate their brands with stand out, memorable experiences that bring their brands to life."
A limited number of 30% off tickets are currently available from www.skiandsnowboard.co.uk is bought by next Saturday, 30th November 2019.
Image credit James North.