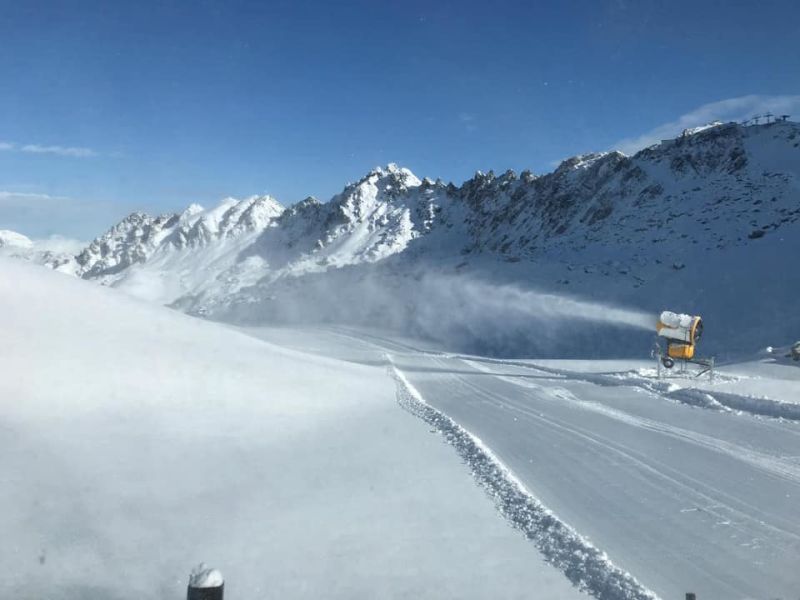 A number of the world's leading resorts are opening this weekend along with a dozen or so other ski areas to take the total number of centres already open for the 2019-20 ski season in Europe and North America past the 50 mark.
Italy's Cortina d'Amezzo is perhaps the biggest surprise, opening 20 days earlier than expected on Sunday 10th November.
There have been two snowfalls above Cortina in the last few days and on Friday it was snowing in town, depositing 20cm by yesterday afternoon with the snow still falling.
Due to the favourable conditions, the Col Gallina chairlift will open days in advance on the official opening of Cortina's ski season on 30th November.
Two Swiss resorts that had hoped to open in October will also now be opening after heavy snowfall there too.
Andermatt
's ski season will start today, 9th November, as the "Sonnenpiste" on the Gemsstock opens to the public. Due to the recent cold weather and snowfall over the past few days, as well as the high altitude of the Gemsstock, (3,000m above sea level), the resort will be running two aerial cable cars up the mountain on the weekend of the 9th and 10th November.
Skiing will at first only be possible on the "Sonnenpiste" and further facilities and slopes, including the valley run, will gradually be put into operation as the season develops. The entire Gemsstock is due to open on weekends from the 1st December, and from the 7th December it will open daily.
In light of 50cm of fresh snow falling on Tuesday 5 November,
Verbier
will also open its ski area from today, Saturday 9 November. Initially this will only be on Saturdays and Sundays.
More ski areas will be opening in Austria, Italy, Norway and Sweden taking the total number of areas now open in Europe past the 30 mark.
Over in North America big name resort openings this weekend include
Breckenridge
, Copper and Mammoth in the USA and
Marmot Basin
near
Jasper
as well as sunshine near
Banff
in Canada. The first centre in Eastern Canada, Mont Ste Sauveur in Quebec, also opened for the season yesterday.