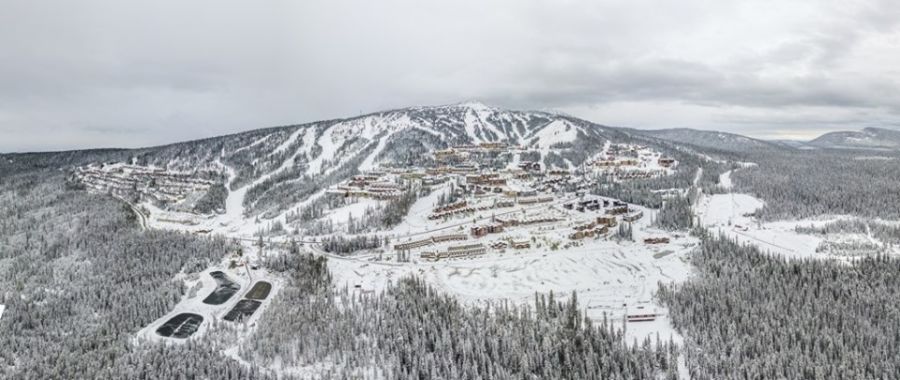 A state of emergency has been declared in parts of Montana as a severe 'winter' storm impacts that state at an unprecedented early date in the autumn.
At the latest report yesterday evening Western US time up to four feet (1.2 metres) of snow was reported to have fallen in some parts of the state, although more widespread totals were two feet (60cm).
Montana's governor, Steve Bullock, issued a "Winter Storm Emergency" warning for the stare and there's also a severe blizzard warning I effect for the north of the state.
The snow, described as "heavy and wet" was till falling and was expected to continue to do so through today.
It is also falling over a wide areas of North western North America from Alaska to Alberta through Montana, Oregon and Wyoming down to California and Utah. However Montana appear to be getting the biggest numbers.
Whistler reported temperatures yesterday as 4C in the village, -6C at mid-mountain and -9C at the summit.
No ski areas are currently open in North America but October does mark the start of a race to open and in recent years when there were similar snowfalls in Washington state ski areas have opened in late September of early October for a few days to make the most of the snow whilst it lasts so it remains to be seen if one or more ski area will be able to open in the region in the next few days.
Pictured top is
Big White
in BC, Canada as the snow started falling on Saturday.