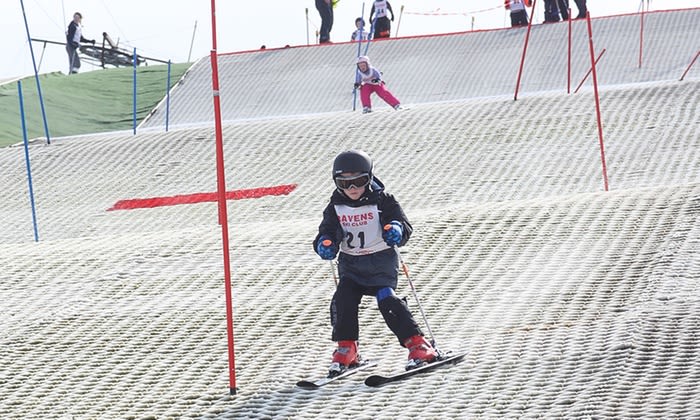 A promotional programme that aims to get more people skiing and boarding by offering free or discounted introductory sessions at English dry slopes and indoor snow centres is back from October 1st to 30th.
Snowsport England's '30 Days of Snowsport' returns for its sixth year, aiming to build on last years total of 8,500 people taking part, many of them complete beginners trying skiing or snowboarding for the first time.
Many slopes will be offering free or discounted sessions throughout the month.
For complete beginners there are ski and snowboard taster sessions throughout October at Chill Factore in
Manchester
, Snowdome in Tamworth and at Norfolk Snowsports Club. The RT Ski Club at Silksworth Ski & Snowboard Centre will be offering free taster sessions to young people every Thursday throughout October.
On the 5th of October the North Staffordshire Ski Club will be running a Taster Day where people can try skiing or snowboarding for free all day. Similarly the two open days at Plymouth Snowsport Centre on the 5th and 6th October and at Pendle Ski Club on 6th October, where Dave Ryding learnt to ski, are also completely free to everyone.
As well as taster sessions and open days, 30 Days of Snowsport events include races and freestyle events. This includes the National Schools Open Dry Slope Championships on the 13th and 14th of October hosted by the National Schools Snowsport Association.
A full listing of all sessions and activities can be found at:
http://www.goskigoboard.org.uk/30-days-of-snowsport-2019.
"This year we are working with our slopes and clubs to offer even more sessions so everyone can get excited for the upcoming winter season," said Tim Fawke, Chief Executive of Snowsport England, "30 Days of Snowsport is for everyone. It doesn't matter if you're a complete beginner or whether you've been skiing before there will be a session available for you. Whether you're young or old, male or female; our clubs and facilities will aim to cater for everyone."