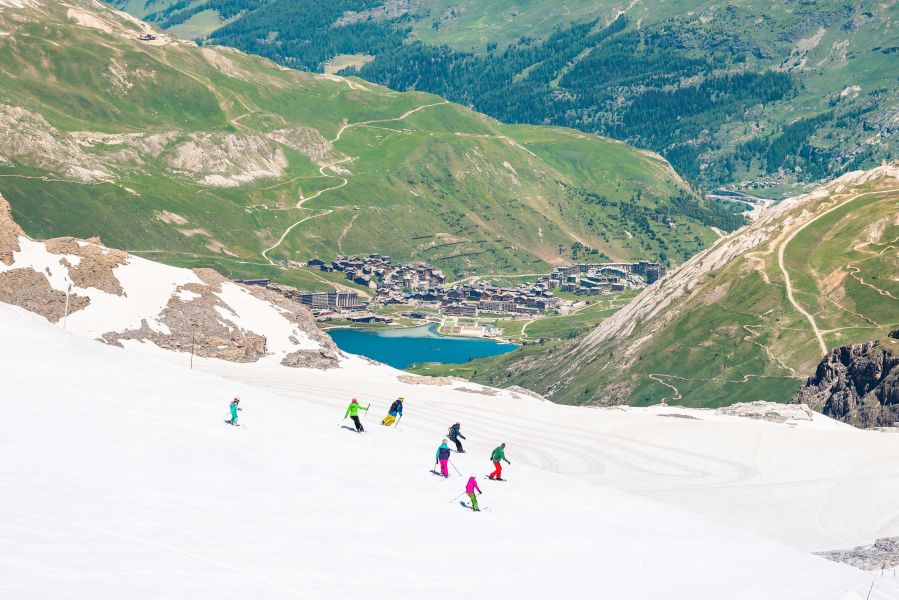 The French 2019-20 ski season won't start this Saturday as hoped with
Tignes
announcing this morning a delay to the start of its autumn glacier season – and blaming climate change for it:
"Global warming and its repercussions are more relevant than ever, with Tignes witnessing first hand these effects upon its mountain domain: record temperatures seen throughout Europe this summer and over the previous few weeks have particularly affected the Grande Motte glacier.

By the end of this September, we can only lament over the degraded snow conditions, which do not offer the optimal training conditions required for skiers, clubs or snow sports professionals, who traditionally take to their skis in Tignes as from the month of October.

Our privileged position as a witness to these events, together with the special importance the resort places on its glacier, implies our natural adherence to environmental initiatives undertaken throughout the world.

Consequently, the Société des Téléphériques de la Grande Motte, the Régie des Pistes and the Town Counsel of Tignes have taken the joint decision to postpone the opening of the Grande Motte ski area (initially planned for the 28th September) in order to continue their protection efforts on the glacier. Future snowfall will determine the date of the autumnal opening of this domain."
Tignes was formerly opened for snowsports year round in the 1980s and 1990s but then started to have spring and autumn gaps in its operations whilst maintaining that it was open 12 months a year by operating to the start of May then re-opening in late June with a similar pattern in August/September.
This year however it was forced to close early, in late July, so missed an August opening and this will be the second year in a row it has not opened in September.
It still has the longest season in France by some distance however with no other area really opening in October, other than Les 2 Alpes for a short period at the end of the month, and it too failed to open last autumn due to lack of snow then as well