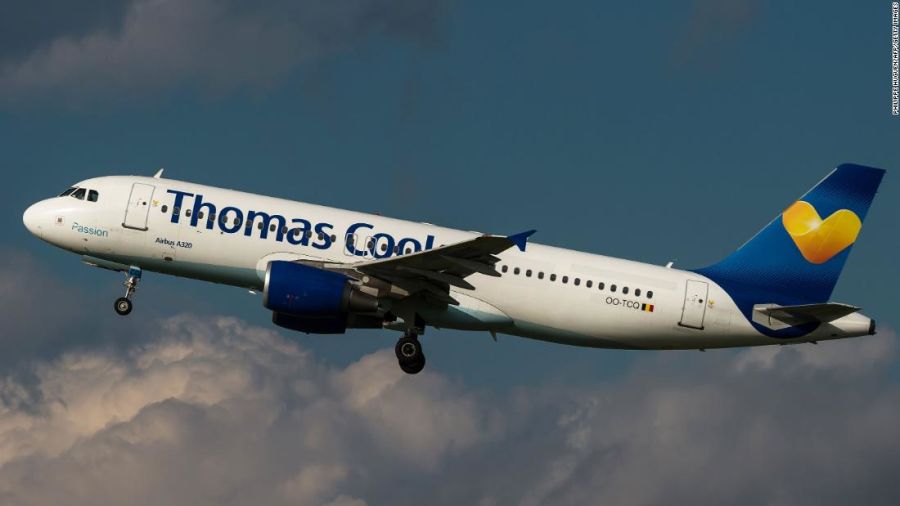 Ski tour operators have moved to reassure skiers booked on holidays with them that they will aim to minimise any disruption resulting from the company going in to administration.
Although Thomas Cook has not operated a ski division as such for some years, the company's size means it is a part of some ski holiday packages by other operators.
A number of tour operators use Thomas Cook Airline flights to carry their customers to the Alps and some skiers have also booked their holidays through Thomas Cook travel agents. In addition some skiers have booked flights directly with the now-closed airline.
"As a responsible tour operator, please be assured that your holiday with Inghams is entirely protected. As soon as we have details of your new flights, we will of course be in touch. In the meantime, please do bear with us as we make these arrangements. As we are sure you can appreciate, demand for replacement flights will be high and rebooking may take some time," and online statement from the company reads.
Neilson have released a similar statement but have advised customers that if they booked a holiday through a Thomas Cook travel agent with them recently they should contact them directly to ensure that Neilson have received full details of the booking before Thomas Cook shut down.
Skiers who had booked a flight directly with Thomas Cook Airlines may have more difficulty getting a refund, the best bet seeming to be if they have booked by credit card, via their card provider. Most insurance policies seem unlikely to help,
"Allianz Assistance confirms that financial failure of a Tour Operator is not something typically covered by travel insurance policies as UK firms are, in the main, financially protected by an Association of British Travel Agents (ABTA) or Air Travel Organiser's Licence (ATOL) financial bond. People who used a credit card to purchase their holiday will have additional consumer protection and should contact their credit card provider," the insurer commented.