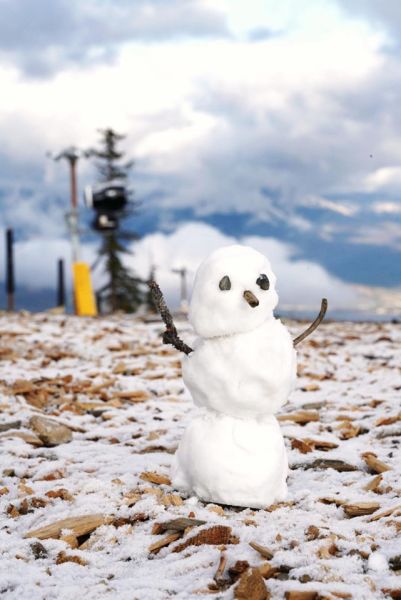 The first clearly visible snowfalls on the late astronomical summer/early meteorological summer have been reported in the US Northwest – causing great excitement on social media.
Resorts in Montana, Oregon, Utah, Wyoming and Colorado all posted images of 5-10cm snowfalls on their higher slopes although no official stats were published.
North of the border there were similar images at sunshine ski area near
Banff
, likely to be one of the first to open for winter 19-20 there at the end of October or start of November.
Earlier in the week
Arapahoe Basin
, one of half-a-dozen US areas vying to be the first in the country to open, which could be anytime from early October but more likely in the latter half of next month, rolled out its mobile snowmaking units in readiness to fire them up once temperatures dropped.
At
Keystone
, another contender, they made a small snowman.
Currently J2Ski forecasts that that's likely to be it for US snowfall for a while, although there's a chance of similar snow at resorts in California and Colorado in the forecast for Tuesday/Wednesday next week – currently a little far off for much certainty though.