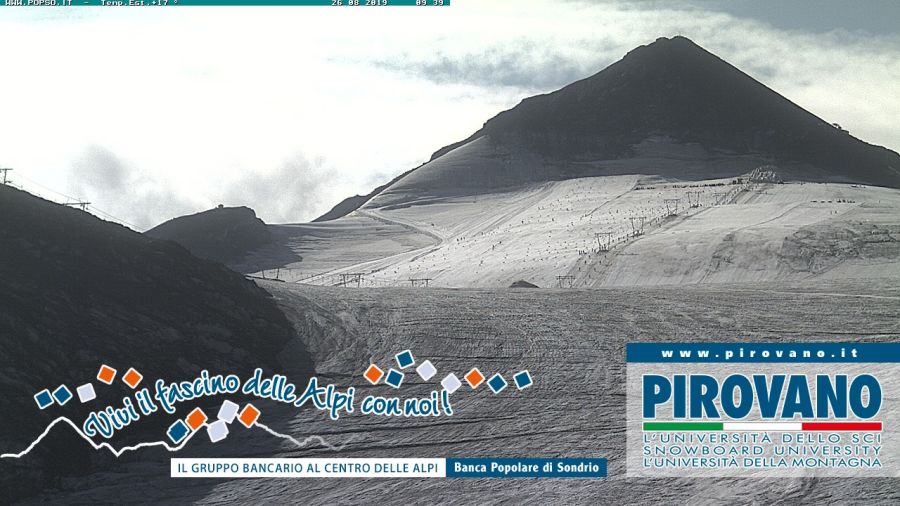 Glaciers ski areas in Austria, France and Norway that were due to be open through August have been forced to close early or, they hope, temporarily, due to the hot summer sun, even above 3,000 metres, which has melted snow cover away completely in some cases.
Austria's Molltal glacier, which usually has a season from mid June to early May and was thus the first to open for its 19-20 ski season two months ago when it reported 2.5 metres of snow lying on the ice, is the latest to close until fresh snow arrives with webcam pics showing no snow, just grey ice.
Les 2 Alpes had hoped to stay open to last weekend but closed in early August instead after record summer heat day and night above 3000 metres in France,
Tignes
also ended its season a week early back in July. Two glaciers in Norway that were due to stay open through top the autumn have also closed.
Only five glaciers are currently open for snowsports, a historically low number since summer skiing began in the 1970s. There are question marks for a few of those that are open too with cover at year-round
Hintertux
falling quickly, most recently put at 45cm this morning, down another 5cm in the last 48 hours having been several metres deep at the start of summer.
Passo Stelvio in Italy (pictured top, this morning), which delayed opening in May as there was so much snow and finally opened in the middle of the month with a 3.5 metre base, has lost all snow cover on its lower slopes (bottom of picture) but reports a 1.5 metre base remaining higher up and six runs up (centre of pic). It is due to stay open to early November.
Saas Fee, Cervinia and
Zermatt
are also open although Cervinia's summer ski season is due to end the weekend after next in any case.
September usually sees about eight glacier areas in Austria, France and Italy open for their 18-19 seasons so both they and the currently open areas plus those like Molltal wishing to re-open will be hoping for a rerun of the snowy September 2018 last year.
J2Ski is currently forecasting some fresh snowfall up high this weekend, but so far, not much.