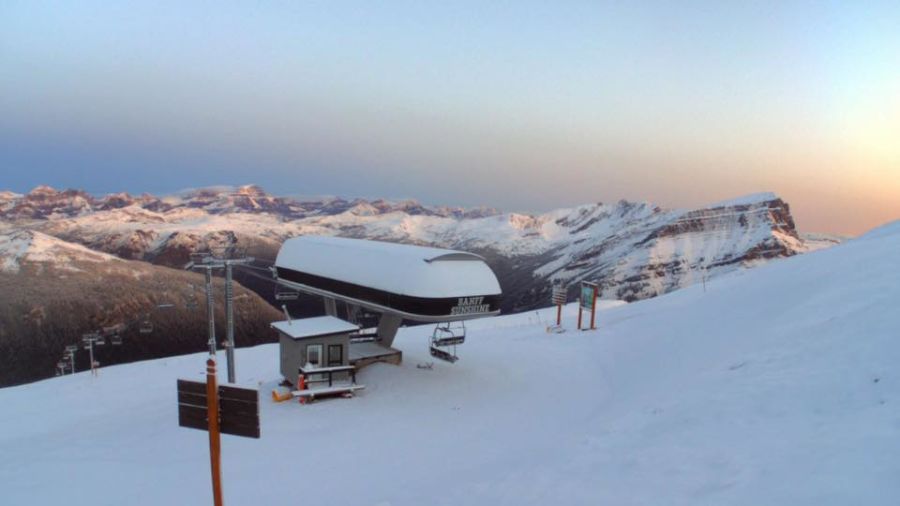 Following the snow in the Alps and Scandinavia last week, mid-August snowfalls have been reported in the north-western corner of North America too, in both the USA and Canada.
Up to 30cm (a foot) of snow was reported on higher peaks in British Columbia, Oregon and Washington state but the cold air allowed snow to fall down to higher valleys too.
Sunshine ski area, near
Banff
, which typically receives fresh snowfall every month of the year, has a ski season that runs from early November to late May and is not reliant on snowmaking, posted the image above of fresh weekend snowfall there.
Currently only the
Timberline
ski area on Mt Hood in Oregon is open in North America, but there's usually a battle to be the first to open for the season played out in Colorado (with occasional entrants from California and even Vermont in the East if either has a particularly cold early October).
2019 looks set to be a particularly tough battle to be first with the mighty Vasl Resorts empire already announcing they're aiming for their
Keystone
ski area in Colorado, one of the world's 20 highest resorts, to be one of the first to open in early October thanks to a big new snowmaking investment. This will allow them to claim at least eight months of skiing for buyers of their Epic Pass as they have also extended the season at
Breckenridge
to at least late May too.