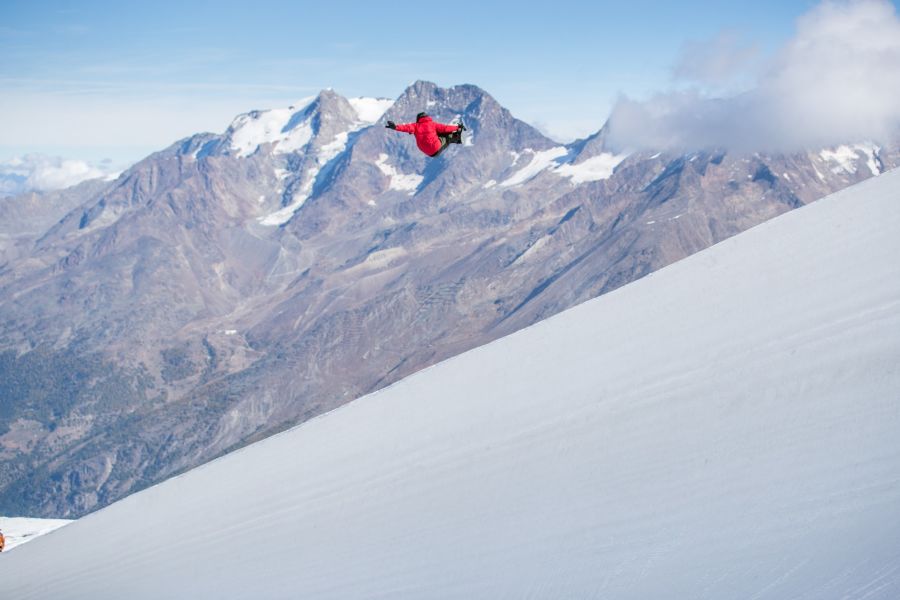 Saas Fee kicks off its summer ski season this weekend and indeed its 2019-20 seasons, whilst most glacier ski areas in the Alps opening in June or July close again for the autumn by August or September, Saas Fee stays open right through to the following spring – a nine month season through to next April.
Temperatures ion the glacier are currently around +3C with sunshine and light clouds and 20km of slopes open.
"The runs are freshly groomed and the weather is nice! What are you waiting for?" a resort spokesperson said.
This is the second ski area to open for summer skiing in Switzerland joining
Zermatt
and with three glacier areas currently open in Austria, three in France and two in Italy it means the number of ski areas open in the alps is back in double figures for the first time since the main 18-19 winter season ended two months ago.
That will be a short lived choice of ten though as Val d'Isere is due to end its short five week summer ski season this weekend taking the number of areas open in the country back to two – Les 2 Alpes and
Tignes
and the total for the Alps back down to nine.
It's a matter of personal opinion as tow when one ski year (2018-19) ends and a new one (2019-20) begins. It could be argued that Saas Fee opening for 2019-20 today marks the start, although Austria's Molltal glacier opened for its 2019-20 season last month after a brief six week break from the end of its 18-19 season. Plus two areas –
Hintertux
and Zermatt – try to open 365 days a year anyway.
For most people though it's the end of astronomical autumn or end of meteorological summer, usually the first half of September, when there are (hopefully) late summer/early autumn snowfalls up high, the summer glacier ski season ends and the first glacier areas re-open for autumn skiing through to the following spring.