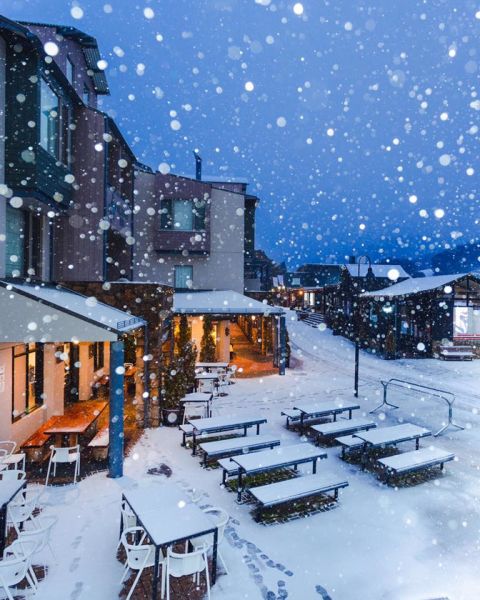 A massive snowstorm is currently hitting Australian ski slopes with up to 20cm snowfalls reported in the first 24 hours of its arrival, but with much more to come.
The snowfall is being accompanied by strong winds at times, but this is expected to ease in the latter half of the week.
This is hopefully just the beginning with the storm, dubbed the 'Godzilla Snow Storm' by one resort, expected to continue for up to four days and for accumulations to total 4 – 5 times that initial fall since yesterday.
Currently J2Ski forecasts are for 70-90cm for almost all of Australia's main resorts by the end of the week with
Thredbo
(pictured above this morning), marginally, set to receive the biggest total snowfall of 88cm - less than an inch under three feet.
Perisher has reported the biggest fresh snow totals so far but with
Falls Creek
only a centimetre behind with 19cm,
Hotham
on 18cm and Thredbo on 15cm.
Australia had a great start to its season six weeks ago at the start of June when several areas opened up to a fortnight earlier than planned thanks to big late-May and early June snowfalls.
Subsequently it warmed up for a while and has then been mostly cold but dry so this is the first big snowstorm for most since before the season began.
Base depths in Australia are currently around the half metre mark so hopefully the new snow will take depths closer to a metre – considered a healthy snow depth in the country.