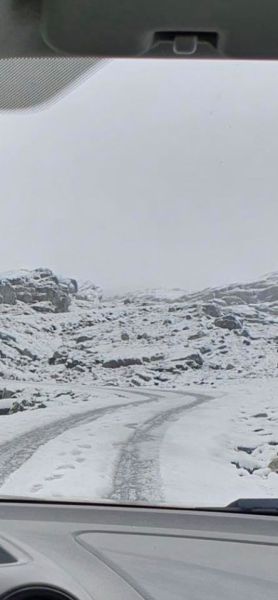 Norway's Fonna ski area, 1200 metres up on the Folgefonna Glacier, has issued a powder alarm for 20cm of fresh snow this morning, July 3rd, 2019.
The centre is one of three small summer ski areas in Norway, although one, the Stryn Glacier, has already ended its 2019 ski season.
However Fonna, and the Galdhoppigen ski centre, plan to stay open through to the autumn.
Ski centre staff said the access road is passable with care this morning.
Fonna opened at weekends on 13th April this year and since 17th May has been open daily. At its northerly latitude temperatures stay lower all day so the slopes are open from 9am to 4pm daily. This differentiates the area's summer skiing from the Alps where an early start if required and snowsport usually ends by noon because it gets too warm in the afternoons, even 3000 metres up.
Besides Alpine ski slopes for every level, a world class freestyle park and cross-country skiing, Fonna's visitors can be rewarded by great views out over the Hardanger Fjord, the glacier and even the North Sea on sunny days.