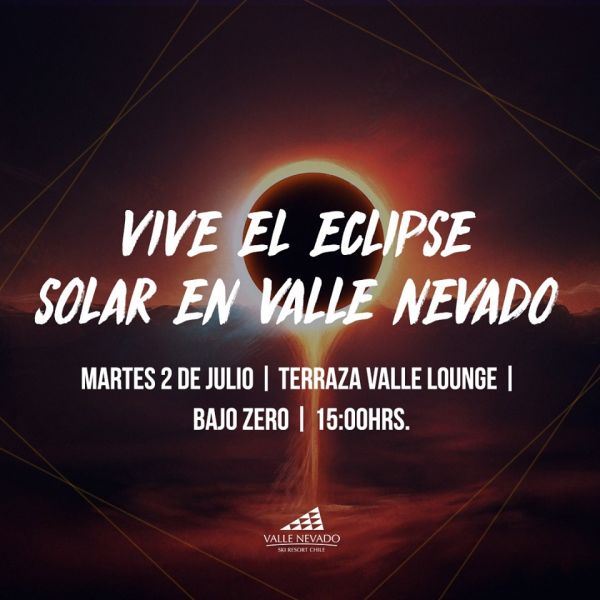 Skiers in the Andes will be able to end their ski day with a solar eclipse today as the eclipse's path moves across South America in a Northwest to Southeast direction.
A number of ski areas are planning special events to tie in with the eclipse.
Today's eclipse begins over the Pacific Ocean and the lunar shadow enters South America near La Serena, Chile at 3:22 p.m local time.
Totality begins in La Serena at 4:38 p.m and will end near Chascomús, Buenos Aires, Argentina six minutes later at 4:44 p.m.
Outside this path of the total eclipse a near total solar eclipse will be visible in the rest of Chile and Argentina.
Chile's
Valle Nevado
is among ski areas planning special events later today. It will stage a celebratory party from 3pm and suggests it will have its lifts running so people can ski under the eclipse.
J2Ski are forecasting clear skies and full sun this afternoon so it could be good.