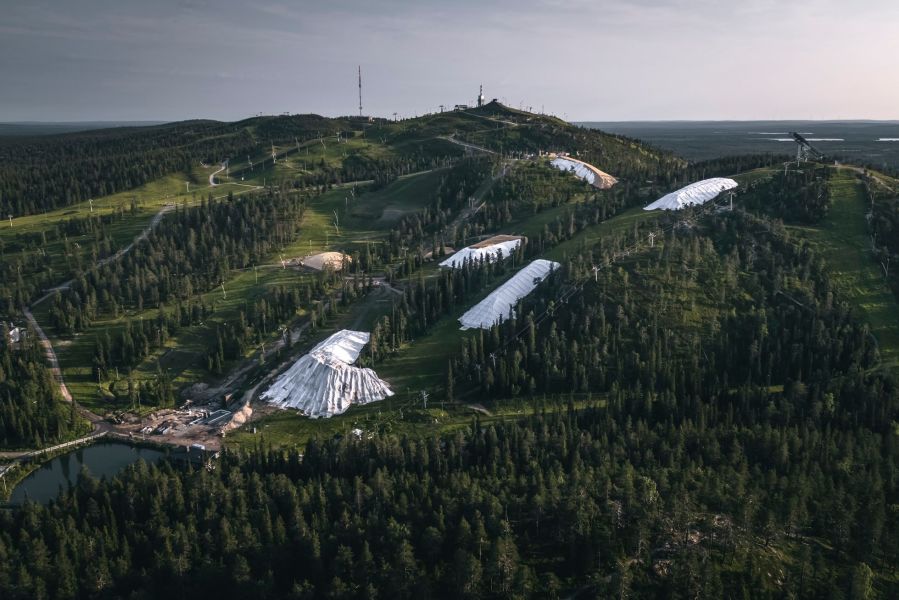 With the Alps baking under sweltering heat, Finnish resort Ruka has announced that today marks just 100 days until the start of their 2019-20 ski season.
Thanks to snow farming,
Ruka
is pretty confident they'll be one of the first ski areas in the world without a glacier to open for the new season, and have set the date and time of 4th of October 2019 at 9:30pm for the new season kick off.
"Minus temperatures, snowfall or turning on snow cannons aren't necessary features in order to get the season started, as the slope in Saarua is opened in autumn on thanks to the stored snow," a Ruka spokesperson said, adding, "When the minus temperatures arrive, Ruka's snow cannons will be turned on in order to form snow covers lasting all winter long on the rest of the Ruka's slopes. The snow stored over summer is made ready for the slopes during the cold winter temperatures, when the snow cannons can be utilized as energy efficiently as possible."
It's the fourth summer in a row that Ruka has stored the last season's snow ready for use the following season. Snow is produced to a height of several metres by snow cannons during the previous winter on Ruka's Saarua's slope 13 which in then bulldozed into big piles in the spring. The snow piles are then covered with white gauze and partly with saw dust.
The stored snow is spread back out on the slope in early October as temperatures drop creating a piste around 20 metres wide and 50cm deep over the entire length of the slope.