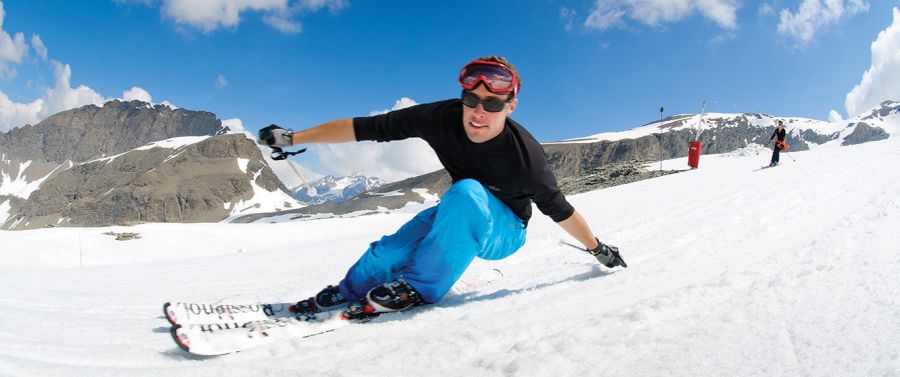 Summer ski areas are opening in three countries in Europe and North America this weekend, just as the 2019 season gets underway in the southern hemisphere's Southern Africa, South America and New Zealand.
In France, where no ski areas have been open for five weeks, the small glacier ski area at Val d'Isere has opened for a five-week season. It will be joined by
Tignes
and Les 2 Alpes in a fortnight. The lifts are open from 7 am to noon daily.
In Italy Passo Stelvio is supposed to have opened today, more than 10 days later than planned. Issues with heavy May snowfall, particularly the high avalanche danger, prevented the centre opening and some reports indicate it led to the Giro d'Italia cycle race taking a different route. The most recent delay to the previously planned Thursday opening came on Wednesday this week with the avalanche risk still high, however, there has not been any notification on any further delay.
The centre will be the only one open in Italy through the summer except for Cervinia re-opening, although that is largely and sometimes entirely to access summer skiing on the Swiss side of the glacier area it shares with
Zermatt
.
Val Senales
should also re-open in September. Stelvio usually stays open to early November.
Canada's
Whistler Blackcomb
is also re-opening for glacier skiing n Blackcomb Mountain, also with a five-week season like Val d'Isere. No early starts here, the Blackcomb Gondola runs from 10am - 5pm and current Temps are -3°C at the top, 0°C mid-mountain at Roundhouse and 6°C in the base village.