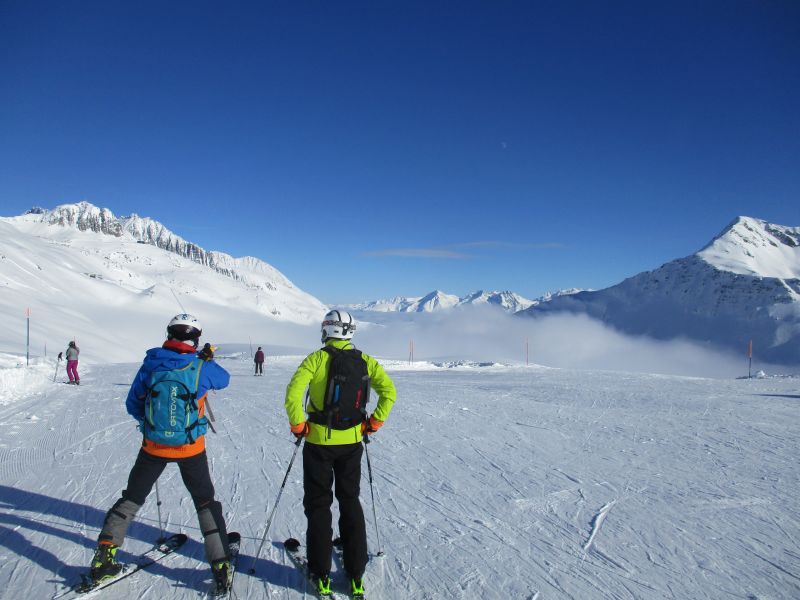 Andermatt has reported a 30 per cent jump in the number of resort guests last winter, compared to the previous season, and 36 per cent more skier days were reported on the slopes.
This level of growth is unusual for any ski area in Europe, particularly Switzerland, where lower single-digit increases or declines are the seasonal norm with the mature European skier market.
These impressive growth figures follow a 130 million Swiss Francs spend on completely renewing the area, with about two thirds of the spend going on the ski slopes themselves. Planning began in 2009 with work starting in 2014 and was largely completed for the start of the 2018/19 season when the new Radisson Blu hotel also opened.
The
SkiArena Andermatt-Sedrun
f="/ski_resorts/Switzerland/Sedrun.html" title="Sedrun Ski Resort Guide">Sedrun recorded 450,000 skier days in total last winter and posted one of the deepest bases in the Alps for much of the season, with 6 metres of snow lying on upper slopes. The ski season lasted 7 months from mid-November until mid-May.
There are now over 120 km of pistes and 22 ski lifts making the centre the largest ski area in Central Switzerland. It extends to the nearly 3,000-metre-high Gemsstock and the Schneehüenerstock (2,600 metres a.s.l.) and over the Oberalppass to Sedrun and
Disentis
, in the canton of Grisons.