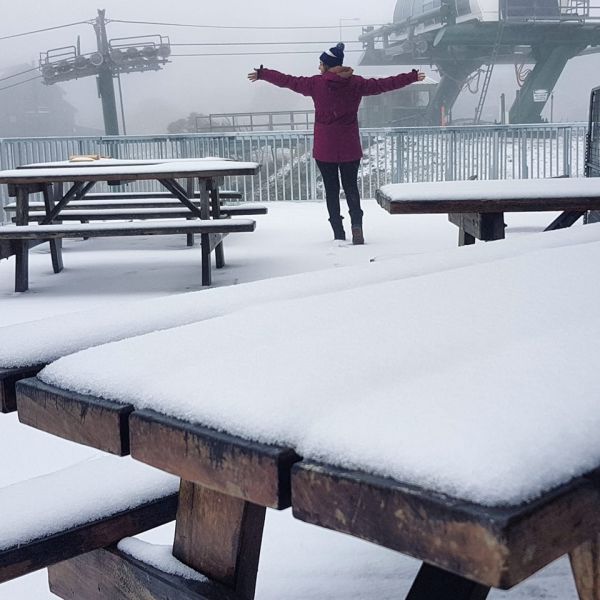 Excitement is building in Australia, New Zealand, Southern Africa and South America with the first ski areas due to open for the season in just a week's time on Saturday, June 1st, in New Zealand.
Southern African centres in Lesotho and South Africa follow a few days later and most Australian resorts along with the first in South America the following weekend. Most of the rest will be open by mid-June.
The past week has seen snowy weather reported in Argentina and snowmaking has been underway in New Zealand, and J2Ski forecasts are pointing to an increasingly snowy picture over the next week as the southern hemisphere's 2019 winter dawns.
The biggest snowfall forecasts are for the Andes with some huge accumulations possible from, Sunday onwards in Chile and Argentina. We're looking at up to a metre of fresh snow by this time next week if everything plays out as models currently predict, with 30-90cm for almost all areas. That would certainly be a great start to the season. Las Lenas, targeting June 8th as opening day, has a 94cm (over three foot) forecast.
Australia is looking increasingly snowy from Sunday onwards with current projections of 15-35cm over the coming week and cold weather for snowmaking.
Falls Creek
and Mt Buller are looking the snowiest at this point. It wouldn't be a surprise if some Aussie areas opt to open early at the very end of May or very start of June to claim 'first in the south' title if the snowfall and low temps roll in as forecast.
The numbers are smaller for New Zealand, 6-16cm, but it will hopefully be cold enough for ongoing snowmaking.
Cardrona
and
Whakapapa
say they'll open some terrain on Saturday, June 1st, but all-weather snowmaking machines may well help at that point.
It has also been a snowy few in Southern Africa with fresh snow on the mountains and a new snowmaking system fired up at Afriski in Lesotho, so anticipation levels are high here too.