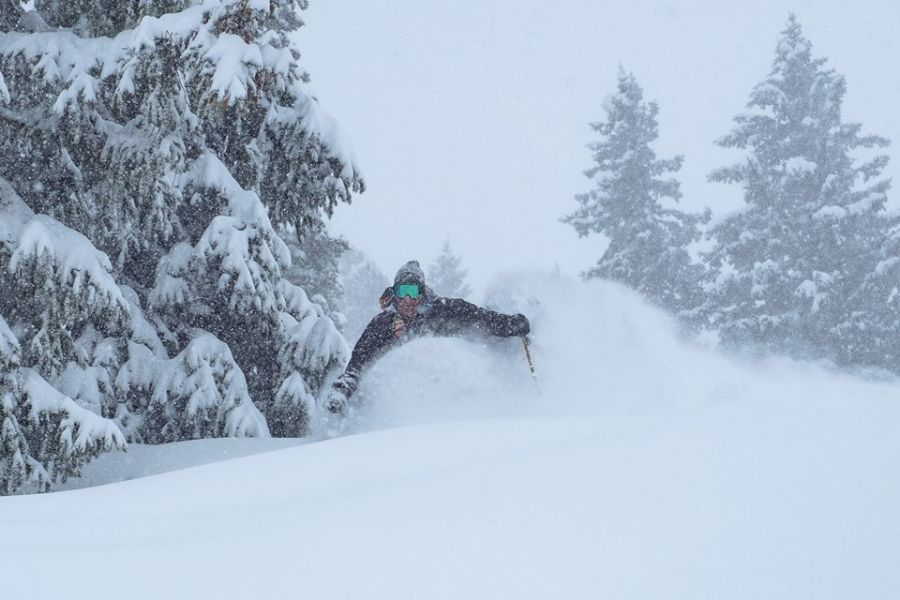 There have been some heavy snowfalls in the Western US to end the ski 2018-19 ski season.
Infact the season has already ended for about a third of ski areas in states like California, Colorado and Utah and will be over at more than two thirds by the end of Sunday.
But ski areas in Utah have reported up to 110cm (neatly four feet) of snowfall in the past 7 days.
Skiers-only
Alta
has seen the most snow with nearby
Snowbird
receiving 90cm (three feet). Other Utah areas reported up to 60cm of fresh snow.
In Oregon,
Timberline
Lodge ski area, which stays open for most of the year on its permanent snowfield – normally through to early September before a brief break ahead of the 19-20 ski season – has reported 97cm of snowfall this week.
In Colorado the biggest snowfall so far has been at
Winter Park
with 53cm of new snow this week. It finishes its season a week on Sunday but will then re-open at weekends to the start of May having extended its season.
Over on the East Coast the biggest snowfalls this week have been north of the border in Quebec with
Le Massif
reporting 51cm of fresh snow.
The continent's deepest snow pack is in California although bases there have been dropping. Squaw Valley is on 577cm,
Donner Ski Ranch
on 564cm and
Mammoth Mountain
on 555cm. Mammoth and Squaw Valley are due to stay open to July.