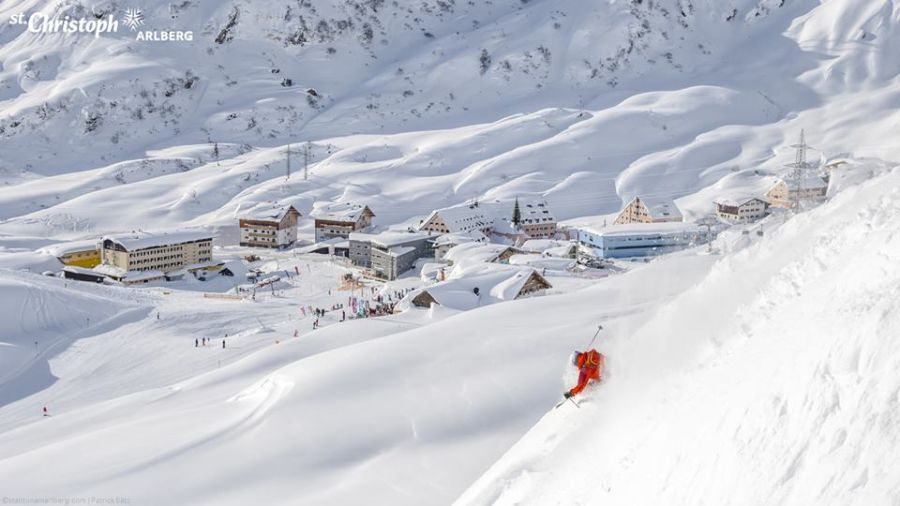 There's been the first significant fresh snowfall for several weeks in the Alps, particularly in Eastern Switzerland and Austria, as well as southern Germany.
Laax in Switzerland has reported the biggest snowfall in the past 24 hours with 45cm (18 inches), followed by Zugspitze in Germany (40cm/16 inches) and St Anton and Saalbach in Austria (30cm/a foot each).
Although its official snow depth is lower, St Anton (pictured above this morning) say that on their highest slopes on Valluga the snow is actually now 685cm (23 feet) deep. That's a bigger number than anywhere else in the world.
These totals are mostly being recorded on higher slopes with less making it down to resort level.
Temperatures have been dropping across the Alps and are back to double digits below at many areas for the start of this week although sunshine and warmer temperatures are now returning.